Leading Change Book Study Wrap-Up
As we wrap up the insights discovered in the book Leading Change by John Kotter, it seems fitting to walk-through a comparison of two different churches that attempted to instill the same type of change within their community—one done successfully while the other failed in its efforts. We'll call one church "North" and one church […]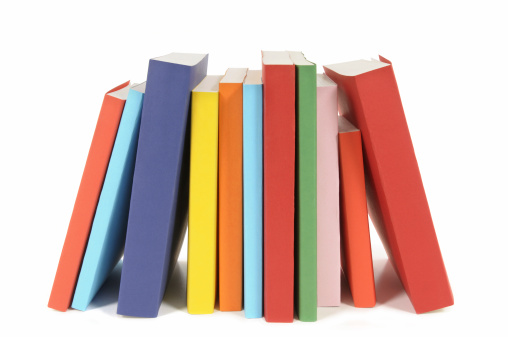 As we wrap up the insights discovered in the book Leading Change by John Kotter, it seems fitting to walk-through a comparison of two different churches that attempted to instill the same type of change within their community—one done successfully while the other failed in its efforts. We'll call one church "North" and one church "South"—each has attempted to make the same programming change in the children's ministry area; switching from a traditional Sunday school classroom model to a Small Group/Large Group format. Let's peak at how Kotter's Eight-Stage Process for change fit into the scope of each church's change efforts:
Sense of Urgency: Both church North and church South clearly established a sense of urgency to their leadership and volunteer teams. While church South had a high sense of complacency among people and the "sell" was a bit tougher to make, especially to their volunteer team, church North had volunteers who were immediately on board with the change effort.
Create a Guiding Coalition: Once the change was presented, both church North and church South were able to establish an excited and dedicated group of people who were willing to help launch the change effort. While church South made a decision to ease into the programming change, church North decided to set a date and go full throttle in making an all-out programming change.
Develop a Vision and Strategy: Since the same person in each of these churches instigated the change effort, the vision was clearly presented and aligned with the overall strategy for the children's ministry at each church. At church South, the senior leadership embraced the vision and fully supported it while at church North, there was a bit of skepticism from senior leadership—particularly from the senior pastor. This is where the two change efforts begin to take different directions.
Communicate the Change Vision: Focus groups and parent meetings were set at both churches for the change effort that was about to take place. While church South had a senior pastor who enthusiastically supported and communicated the new vision to the entire congregation, church North received no support in helping communicate the vision in front of the entire congregation. In fact, it was later discovered that the senior pastor was beginning to talk to the board about his hesitation in supporting the vision and strategy for children's ministry—unbeknownst to the children's ministry leadership and team.
Empowering Employees for Broad-based Action: Not all barriers are physical. While both the North and South churches had some physical barriers to overcome, the personal barriers at church North were creating major roadblocks for change. Church South had support from the structures that existed from the top down; creating a contagious web of communication about the vision for the changes that were going to take place. Church North, however, had independent silos surrounding the children's ministry team. While everyone directly involved with kids could see the benefits of the change, ministries outside of the core group focused on how it would affect them personally as well as how their ministries may have to adjust for the change. These silos began to build a big barrier, one that stifled excitement rather than create it.
Generating Short-Term Wins: Even though church South was making small adjustments that were leading to a total transformation of the learning structure in children's ministries, small victories were celebrated. Leaders were owning the new structure and excited about witnessing how much more effective their time with kids were each week. This excitement was celebrated by senior leadership and their victories were recognized publicly. Church North, on the other hand, went full-out in changing on the first Sunday of the following month. While volunteers enjoyed the structure much more than the previous format, they felt the resistance from the senior leadership and the scowls from other ministry leaders when the sounds of kids worshiping interrupted the adult ministry class across the hall.
Consolidating Gains and Producing More Change: Church South was able to learn from each step in the change process to get better. Constructive feedback was provided and leadership stepped in to help with the change process. At church North, the children's ministry team was drilled with questions at staff meetings and criticized for the "unstructured" change to children's ministry. Church North's team behind the change began feeling unsupported and defeated and momentum dissipated.
Anchoring New Approaches in the Culture: While Church South received more hesitation from its primary culture than church North, it was the overall church culture that determined the ultimate success or failure of the change effort. Church South, having support from all ministries and leadership, was successful in their change and their children's ministry grew in both numbers and in faith. Church North, who had buy-in from the children's ministry team yet battled with support from the church as a whole, floundered in their effort to change and volunteers left after a period of time feeling defeated and unappreciated by senior leadership. While they continue to try to implement the programming change, they've been given so many restrictions that it limits growth—physically and spiritually. Church North leaders, who attempted to implement the change, feel that the senior leadership is happier when kids are seen and not heard—and while they continue to strive for what's best for kids, they only get so far in their efforts with little to no support from key decision makers.
Think On This
In your efforts for change, what is holding you back? Why is it so important to be synchronized with other ministries in your church? How can you assure that your church board or senior leadership support you when you attempt to instill change in your ministry?
Follow Us
Stay connected to us and be the first to know about exclusive deals and upcoming events.