Leading Change Book Study, Week 3
I volunteer at one of our local high schools and it is interesting to see the results of a change made this year with their Student Council program. Student Council went from being a graded class to an after-school activity club. While the change was supposed to be beneficial—allowing more student participation and more opportunity […]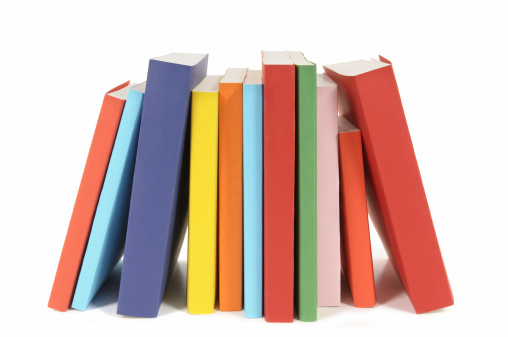 I volunteer at one of our local high schools and it is interesting to see the results of a change made this year with their Student Council program. Student Council went from being a graded class to an after-school activity club. While the change was supposed to be beneficial—allowing more student participation and more opportunity to boost school spirit, the effort has miserably failed. As an outside observer, I can see why it hasn't improved under the change—no concrete set of structure is in place, no clear sense of leadership, and no one encouraging the positive efforts made because of the change. As a result, the school spirit within the school has drastically declined, and an unwanted result has transpired—more student referrals due to kids acting out—both during school and after.
In the next several chapters of the book, Leading Change, author John Kotter reveals the issues that are brought about when there is a lack of leadership, communication, and acknowledgement of what's going well during a period of change. Here are some tips that you can keep in mind when making changes in your ministry:
Remove Structural Barriers: This doesn't mean moving something that's in the way physically—some of your biggest barriers to change are people. The way your organization is structured can squelch the change you're attempting to make. Look at your organization to see where there might be roadblocks and work toward removing them so transformation can occur. This can include building into people and training them in the right way so they can be open and ready for the changes that will be or are occurring.
Align With Your Vision: Make sure your current systems align with your vision for change. For example, if you want to create a more family-friendly environment, you need to take down the silo ministries that your church has built on for years. If your current system is a "me"-based ministry, you need to value and move toward a "we"-based ministry. If your systems don't align with your vision, change will become impossible.
Strong Leadership: I was on staff at a church for a time when everyone wanted to make a change except the senior pastor. While he pretended to be on board, he did everything possible to sabotage the efforts of his ministerial team. The results were devastating—change never occurred and both staff and church members left because they were discouraged and deflated. Make sure you have strong leadership from above supporting you in your change so everyone can see that it's valued and in line with the overall vision of your senior leadership.
Empower People: When you communicate your vision and empower your leaders and volunteers to help you communicate the change, you'll avoid many of the roadblocks that develop. Communication is key but one person shouldn't be the primary messenger—the more people you have telling the vision and story the more enthusiasm and buy-in you'll have to speed your process.
Celebrate: A little encouragement can go a long way—especially when you're attempting to facilitate change within an organization. At the high school, kids quit coming to the after-school club because there was no one there to encourage them or congratulate them when a job was done well. You need to celebrate the small things along the way as you make changes so people can see that the sacrifices are worth it.
Think On This
What are the barriers for your change efforts in ministry? How can you effectively eliminate those barriers? How do you need to assure that the systems you currently have in place align with your vision for change? Who are the people (staff and volunteers) that you need to empower to communicate your vision for change?
Follow Us
Stay connected to us and be the first to know about exclusive deals and upcoming events.