Fun Fact: Hot Chocolate Tastes Better in an Orange Cup
An article surfaced this week and circulated throughout the Orange offices, that says research survey respondents found hot chocolate to taste better in an orange cup. (Respondents also like hot chocolate in cream-colored cups, but that's no fun.) Hmm. I wonder if they're on to something. Would cough medicines and liquid medications taste better in […]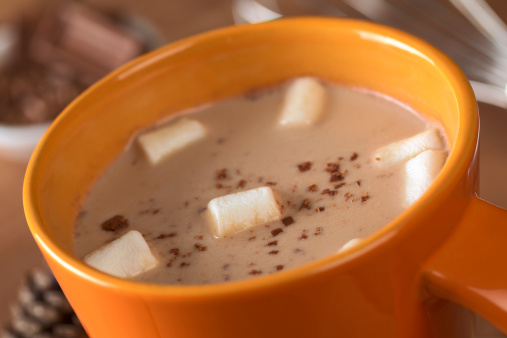 An article surfaced this week and circulated throughout the Orange offices, that says research survey respondents found hot chocolate to taste better in an orange cup. (Respondents also like hot chocolate in cream-colored cups, but that's no fun.) Hmm. I wonder if they're on to something. Would cough medicines and liquid medications taste better in an orange cup too? This may be helpful advice for all of us during this brutal flu season.
Read the article here:
Yummier: Hot Chocolate Tastes Much Better in an Orange Cup
by Jesus Diaz
Scientists have discovered that an orange or creme-colored cup definitely makes chocolate taste better, while a white or red cup will not enhance the flavor. The discovery demonstrates once again that our taste buds are definitely influenced by the colors our eyes perceive.
Published in the Journal of Sensory Studies, the research by scientists at the Polytechnic University of Valencia and Oxford University involved 57 participants. They had to taste the same type of hot chocolate in cups of four external colors—white, creme, red and orange—and white interior. The results were clear: all of them thought the chocolate in the orange and creme cups was better than the others, even while it was the exact same type. Some even said that the chocolate in the creme cups tasted sweeter and was more aromatic. [MORE]