Leading Change Book Study, Week 2
Our family is a bit Type A in a lot of ways. One of the things we love to do together is travel—road trips were a staple event for our kids while growing up. Although we love to catch the scenery along the way, we're a bit determined to get to our destination so we […]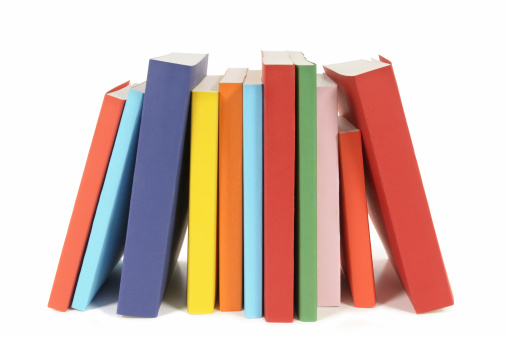 Our family is a bit Type A in a lot of ways. One of the things we love to do together is travel—road trips were a staple event for our kids while growing up. Although we love to catch the scenery along the way, we're a bit determined to get to our destination so we can enjoy as much time as possible while we're there so, needless to say, we hit drive-thru lanes and eat in the car. We joke that we were lucky that my husband stopped so we could use the restroom. So when my daughter left yesterday for her first "big girl" job after graduation in San Diego, I had to chuckle when she texted me to grumble about her brother's friend (who graciously offered to help her drive from Colorado to California) who had to stop every two hours to go into a restaurant, sit down, and eat. I guess you could say that my husband and I created monsters in the area of urgency. When there's a goal ahead, everyone in our family will steamroll to get there as quickly as possible.
In the book, Leading Change, author John Kotter takes readers through the task of what it takes to implement change within an organization. For those of us in the church, we know all too well that change can be exceptionally challenging. Many church people tend to get set in their ways, like things to remain status quo, and are afraid to risk anything for fear of offending or hurting those we serve. In his eight-step process, Kotter breaks out the first four steps as those that break the ice for people and begin to defrost the hardened status quo. Here are the highlights of these first four steps toward change:
Establishing a Sense of Urgency: This is a crucial first stop to gain the cooperation you need to implement change within an organization. When you have people who are highly complacent, you have few people interested in working toward change. If urgency is low, it's tough to put together a team of dedicated and credible leaders who can push for change. Be sure to check out Table 3-1 (p. 63) to consider various ways to raise the urgency level in your ministry so you can begin the process of change.
Creating the Guiding Coalition: A strong group of people—those with the right composition, level of trust, and shared objective—are critical for launching a successful change effort. Building a strong team in the early stages will help launch and establish strategies for reaching your goals for change. Study the four key characteristics for effective guiding coalitions on page 79 and avoid individuals who are considered to be snakes or have big egos (see page 83 for more insight on these types of people!).
Developing a Vision and Strategy: A good vision is a must in the change process. Kotter teaches that vision serves three important purposes in the change process—1) It clarifies the general direction for change, 2) It motivates people to take action in the right direction, and 3) It helps coordinate the actions of different people. Your vision will guide your strategy and give your team focus and purpose. For the characteristics of an effective vision, look to Table 5-1 on page 98.
Communicating the Change Vision: Getting your vision out to the masses will unleash power for leveraging change in your ministry. Effective communication takes time and energy. Make sure your vision is clear and simple so it's easy for anyone to understand as well as communicate to others. On page 118, you can review the key elements in establishing effective communication of vision. Remember it's not just communicating the vision through your words—your actions will speak volumes to the masses you're trying to reach.
Think On This
What is one thing you'd like to change in your ministry or church? How would you establish the urgency for the change? Who are the key people you would recruit to be on your team? How can you communicate your vision for change to as many people as possible? How will you model the change for others?
Follow Us
Stay connected to us and be the first to know about exclusive deals and upcoming events.