Simple Goals for the New Year
The New Year! I've always liked the idea of a new year. A fresh start, a time to reflect on the past year and a time to look ahead and plan for the future. Although a lot of people may not believe in resolutions, January does become a time to reflect, to set goals, and […]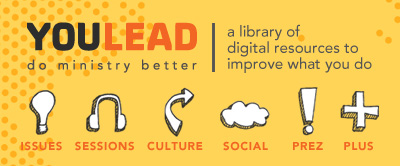 The New Year! I've always liked the idea of a new year. A fresh start, a time to reflect on the past year and a time to look ahead and plan for the future. Although a lot of people may not believe in resolutions, January does become a time to reflect, to set goals, and create plans for the coming year, whether you call that a resolution or not.
We all have good intentions, to lose the extra holiday weight, begin the project we have been procrastinating on, or read through the pile of books sitting on our bookshelf. And then reality sets in, life gets busy, and our resolutions once again get pushed aside. It's why you see the gym packed in January and clearing out come mid February, or why people give in to one more box of Thin Mint Girl Scout Cookies, that always go on sale six weeks into your "eating right" resolution.
Perhaps part of the problem is that we set ourselves up for failure from the get go. We set goals that are unattainable; and when we finally realize that they can't be reached, we give up on everything!
In the book the Slight Edge, by Jeff Olson, Olson clarifies, "Simple little disciplines that, done consistently over time, will add up to the very biggest accomplishments" (p. 36).
Have you ever thought about what keeps us from making the right choices—with the food we eat, the lifestyle we choose, how we spend our time? Well, in this day and age, it's our need for instant gratification:
"When you make the right choice, you won't see the results. At least, not today. We live in a result-focused world. We expect to see results, and we expect to see them now. Push the button, the light flicks on. Step on the scale, look in the mirror, check the account balance online 24/7. Give me feedback, trip a sensor, hit a buzzer, tell me, tell me, tell me it's working," (p. 37).
Maybe that's why we give up on our resolutions? Come mid February, we haven't seen any results, so surely all we are doing must not be working. What if we tried this instead?
Take the books that are sitting on your bookshelf. What if you commit to reading 10 pages a day? That may not seem like a lot, or that it would really make any difference. But in the course of a year, that would be 3,650 pages, or the equivalent to 15-20 books.
What about the podcasts that are sitting in your iTunes list? What if you are intentional about listening to a podcast for 20 minutes while in the car, taking a walk, or running errands? Even if you only did this three times a week, you would have listened to 52 hours of podcasts over this next year.
And what about how you have been wanting to encourage your staff, volunteers, parents or kids, but there just never seems to be enough time? Commit to writing two notes a week to send to your team. Over the course of a year, you will have sent over 100 personal notes.
It all seems simple enough, so why doesn't everyone do it? Because, just as it's simple to do, it's simple not to do as well.
This year, commit to making simple goals that will help you to grow as a leader.
For more leadership development resources, check out YouLead.
Follow Us
Stay connected to us and be the first to know about exclusive deals and upcoming events.