Leading Change Book Study, Week 1
Yesterday, we turned the calendar on another New Year—the 21st Century has officially entered the teen years. No doubt many of you made resolutions for the year ahead. Some may have already failed by the time this is read, while others will quit, give up, or tweak their resolutions in order to make them obtainable. […]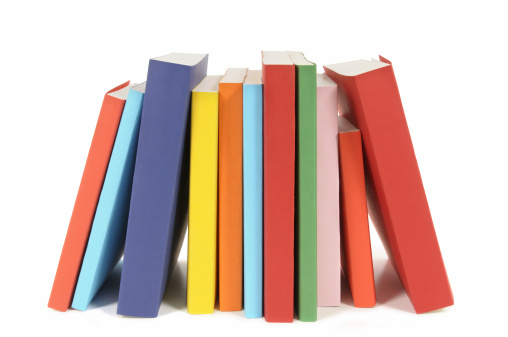 Yesterday, we turned the calendar on another New Year—the 21st Century has officially entered the teen years. No doubt many of you made resolutions for the year ahead. Some may have already failed by the time this is read, while others will quit, give up, or tweak their resolutions in order to make them obtainable. Why the high rate of failure for the typical New Year's resolution? Change is hard—in fact, it's downright difficult for most people. Still, each year we have goals to be better, do better, and get better because deep down we want to be the best we can be. Change isn't something that happens overnight, nor does it come easily. In spite of that, when we persevere and reach that new goal, we soak in our accomplishment and know that our focus and determination has paid off.
This month, we'll be taking a look at John Kotter's book, Leading Change. As church leaders, we often need to adjust to shifting conditions in ministry. How we choose to lead through times of change will not only reveal who we are as leaders, it will also determine if the change will ultimately be met and effective. In the first chapter, Kotter begins by revealing the most common errors people make when attempting change within an organization. Here are errors to avoid:
Allowing too much complacency. Attempting to instill change without establishing a sense of urgency or importance can be fatal because people don't consider the change essential, and they'll become unwilling to work for it or make necessary sacrifices.
Failing to create a sufficiently powerful guiding coalition. Change will fail when attempted solo; you need a team to effectively instill change within an organization.
Underestimating the power of vision. Without casting a vision for change, it is difficult for people to align with the change, and your goal will lack the inspiration for transformation to take place.
Undercommunicating the vision by a factor of 10. If you don't adequately communicate the advantages and benefits of change, people will not be willing to work for or sacrifice for the cause.
Permitting obstacles to block the new vision. Consider both the internal and external obstacles that can block people from grasping the vision for change; they can become complete barriers to what you're trying to accomplish.
Failing to create short-term wins. Change takes time. If people don't see and experience success in the short-term, they will lose momentum and will give up before transformation is fully complete.
Declaring victory too soon. If you celebrate too much before you've reached your ultimate goal, people will think it's already been obtained and will jump ship on your future efforts to reach your ultimate goal.
Neglecting to anchor changes firmly in the corporate culture. This involves being an example, especially in the church, for change. If you don't build up leadership that will continue to cultivate the change, it will wither and disappear.
When implementing change, leaders need to consider all of these errors that can pop up at any stage of the change process and wreak havoc on your vision and goals. Don't let these common errors result in costly errors in your ministry.
Think On This
What are changes or goals you're considering in the upcoming year for your ministry? Who are key leaders that you need to communicate your vision to, and how will you get them on board to help you in the change process? What obstacles do you foresee in your pursuit for change? What are one or two short-term "wins" that you can establish as goals to motivate people and encourage them to press on for the long-term?
Follow Us
Stay connected to us and be the first to know about exclusive deals and upcoming events.