Mad Church Disease Book Study, Week 4
I'll never forget Christmas Eve six years ago: Our family decided on a last-minute getaway when a family friend offered us their home for a week in Florida. I don't think I had missed a Christmas Eve service at my home church where I served on staff in over 15 years. But I was on […]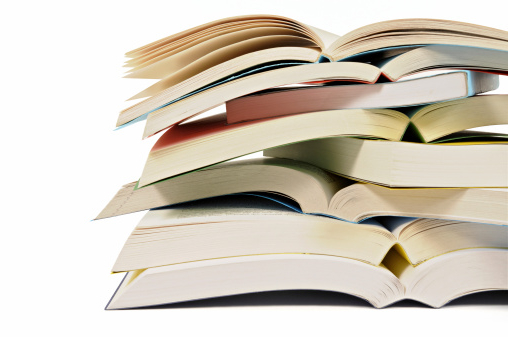 I'll never forget Christmas Eve six years ago: Our family decided on a last-minute getaway when a family friend offered us their home for a week in Florida. I don't think I had missed a Christmas Eve service at my home church where I served on staff in over 15 years. But I was on the brink. Feeling overworked, tired, and close to burnout, I took our friends up on their offer and our kids were ecstatic that their Christmas would be, for the first time, a bit like "normal" folk. We decided to try something new and attend a Christmas Eve service on the beach. As we sat on the warm sand with the sun setting on the crashing waves, the band sang a medley of traditional Christmas songs mixed in with some contemporary worship tunes. I spent the next hour staring out at the rolling waves, singing praises to my Savior through tears rolling down my cheeks. For the first time in a long time, I was able to freely and authentically experience worship. At that moment, I realized that my "work" for God was greatly interfering with my worship of God. And on that beach, I made a commitment to change that. When I got home, I made worship and time with God a priority—even when it didn't seem convenient or timely because I was so busy or overwhelmed. I finally realized that at those overwhelming and overcommitted moments in life is when I needed to spend time with God more than ever.
In Part 4 of the book Mad Church Disease, we begin to explore the path to health and recovery. Yesterday, we celebrated the birth of our Savior born in a manger. It seems fitting that we take a look this week at the first step to avoiding burnout—spending more time with our Savior by strengthening our spiritual health. Here are five disciplines that are vital to maintaining health in this area:
Prayer: In today's world, it's pretty easy to stay in contact with those we love the most—no matter where in the world they happen to be. Technology has bridged the gap and made it easy for us to communicate anytime, anywhere. We've had that ability to communicate with our Father since the beginning; prayer has no time or boundary limits. We can avoid burnout by regularly communicating to God in both directions.
Meditation and Study of Scripture: We look to the Internet and manuals to guide us on everything from making cookies to determining what is wrong with our car. The Bible is God's Word and instructions to us. When we are faithful in studying and meditating on this guide book, it is easier for us to know and understand God's plan for us and how he is working in and through our lives.
Worship: It's so easy to become numb to the power of worship when we work in a church setting. But when we take time to truly worship God and surrender to the experience rather than merely going through the motions, we can fully surrender to Christ and focus on His greatness, power and truth.
Service: It's easy to serve for our personal reasons or gain—when we serve in this capacity, it will ultimately lead to burn out. But when we serve out of our commitment to our relationship with Christ, we will be energized and serve with enthusiasm and vigor.
Submission: When we do things for only ourselves and our selfish desires, we will find ourselves running a never-ending uphill battle. God wants us to live the life He has planned for us, but in order to be fulfilled in this life; we need to submit to His purpose and intent for our lives. When we fully commit to God, He will arm us with the tools we need to withstand the temptations and tribulations that lead to burnout.
Think On This
If you did a check-up on your spiritual health, what would your diagnosis be? Why is spiritual health so vital to avoiding and/or defeating burnout? In the upcoming New Year, how will you commit to being healthier in each of these five disciplines for spiritual health?
Follow Us
Stay connected to us and be the first to know about exclusive deals and upcoming events.