A Christmas tradition at our house is decorating the Christmas tree—very . . . slowly. For you, this may seem painful, but we literally take out one ornament at a time and tell its story.
As you can see, our first Christmas tree as a married couple had about 10 ornaments. Why? Not just because we were broke but because we were dead set on our ornaments having meaning.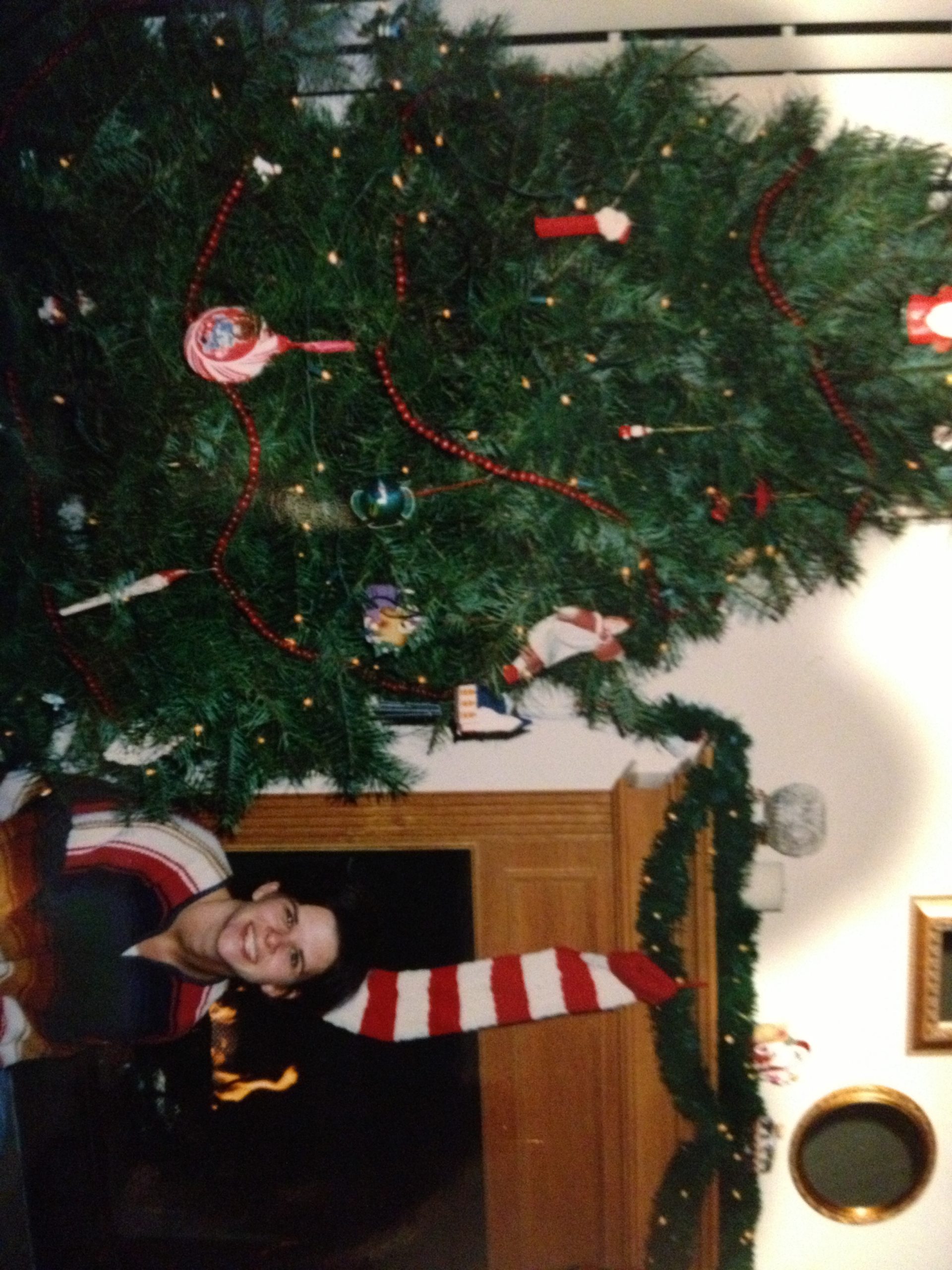 Fast-forward 18 years later, and as you can see, we have so many ornaments we have to practically hang ornaments from ornaments.
It makes me smile to think about going back in time and telling myself at that first Christmas, all that would transpire in the next 18 years: three kids, and many, many meaningful (in every sense of the word) moments. I can just see the young me, with hair, freaking out, running and screaming out of our tiny apartment's door.
There's a reason God says His Word is a lamp unto our feet. If His Word was a spot light, and we could see many years in advance, I think most of us would hide under a rock. If you would have told me on our first Christmas that in a few years I would lose my aunt and cousin suddenly, I would've told you I couldn't survive it. If you had described all the challenges we would have in ministry, I would have told you I couldn't survive it. If you had told me how we would struggle in our marriage around year four and five, I would have told you I couldn't survive it.
The great news is that God gives us only one ornament at a time, not more than we can handle. Some of the ornaments He gives us scare us and we wonder if we will survive. But when we hang around and trust Him, typically we find out even the so-called bad ornaments are rich with meaning.
God, thank You for those four people standing in front of that tree. I don't deserve them, but thank You for giving them to me anyway. I don't know what is going to happen in the next 18 years, and I don't want to know. I'm grateful to live life the way You designed it, one meaningful ornament at a time.
After serving as the director of MarriedLife at North Point Community Church in Alpharetta, Georgia, Ted recently started an organization called MarriedPeople. MarriedPeople partners with Orange to create resources and training tools for leaders who work with married couples. Ted lives in Cumming, Georgia, with his four favorite people: his wife, Nancie, and their three children. You can follow him on Twitter and Facebook.