Mad Church Disease Book Study, Week 1
I'll never forget when our young, youth pastor announced that he was resigning his position at the church for health reasons. Being in ministry for two years, at the young age of 25 he was suffering the consequences of stress and was diagnosed with a fairly severe ulcer. I remember sitting in that staff meeting, […]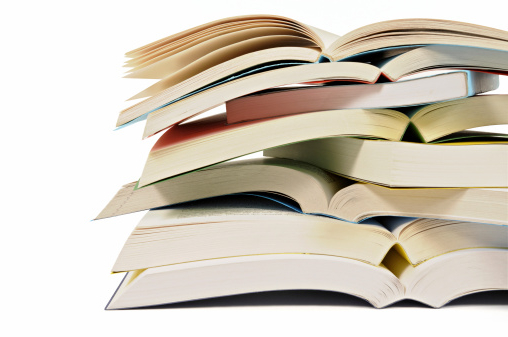 I'll never forget when our young, youth pastor announced that he was resigning his position at the church for health reasons. Being in ministry for two years, at the young age of 25 he was suffering the consequences of stress and was diagnosed with a fairly severe ulcer. I remember sitting in that staff meeting, thinking about all of the hours he put in, pouring his heart and soul (literally) into the teens and families he was serving. But at what cost? We were losing one of the most dynamic people on our staff because his body (and his wife) said, "enough is enough." I looked around the room and most of us had the same look on our face—we could easily be him. We also were putting in mad hours, trying to keep up with our rapid growth—all for the sake of ministry. The following month, our senior pastor brought in a professional for a month's worth of staff meetings to help us all manage our time and our health better. Our team had paid the price with the loss of a key player and I'm grateful that our leader saw the toll that ministry was taking on all of us.
Anne Jackson's book, Mad Church Disease, is a must-read for anyone serving in the church. This week, we'll take a look at Part One of her book that takes a look at how burnout can kill the greatest calling we have. Here are some of the highlights:
Silent Symptoms
There's an old saying, "What you can't see can hurt you." In the church, we tend to often believe that everything is supposed to be perfect and we'll uphold that perception for ourselves as well as for others. Sadly, what we don't see (or what we don't want to see) are the areas where serving in ministry can take a direct hit on our lives—physically, emotionally, relationally and spiritually. When our systems are weak and vulnerable, the enemy will move in. And he will seek to kill and destroy. We easily become consumed by the things we do for God, then neglect spending time with God. If we neglect our bodies of sleep, food and water, it's guaranteed that we'll end up sick. So, think about what happens when we get so busy that we neglect to spend time with the One we're serving . . . .
The Casualties
It's not only us that can suffer the consequences when we let ministry consume us with disease. We model those same expectations on our staff and volunteers and soon they too are burned out. Some turn to areas of weakness to deal with the stress and strain, secretly bearing not only the burden of ministry but the burden of sin as well. They're alone in their battle, afraid to seek help because they don't want that "perfect" image to be shattered. Our families can easily be sucked into the disease as precious time with spouses and children is robbed by the church if we don't take precautions. Mad Church Disease is one that infects more than a church staff—it can spread to your family and your congregation as well.
Think On This
What disease or battle are you currently fighting in ministry? As you read the statistics found in Part 1, which ones do you relate to or see yourself as part of that statistic? Are there temptations that you're struggling with that compromise your integrity? If you had to diagnose your stage of Mad Church Disease, where would you be: healthy, symptomatic, or very sick? Who are people that you can share with who will hold you accountable to balance and health?
Follow Us
Stay connected to us and be the first to know about exclusive deals and upcoming events.