Apps for the Special Needs Ministry Setting
by Stacy Hodge As I sip a warm Starbucks on a chilly morning, hear Christmas music playing in the background, and see all the decorations, I can't help but get excited for the Christmas season! By this time, most people have already begun their shopping, and I bet someone in your family has an Apple […]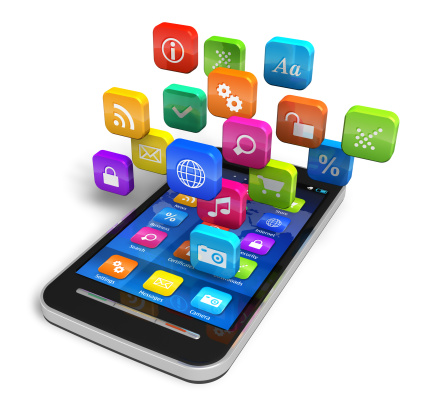 by Stacy Hodge
As I sip a warm Starbucks on a chilly morning, hear Christmas music playing in the background, and see all the decorations, I can't help but get excited for the Christmas season! By this time, most people have already begun their shopping, and I bet someone in your family has an Apple device on their wish list. These are great devices that I have come to depend on daily for communication, at-my-fingertips information, and of course, entertainment. For children and students with special needs, these tools can be a key aid in their spiritual development. Let's unwrap some apps that can be used in the church setting or by parents to help kids with learning differences grow in their faith.
Read and Share Bible
Free app; in-app purchase of each Bible story is $2.99 (Current sale: $.99-$2.99)
For younger learners, the Read and Share Bible app is wonderful. While there are in-app purchases, they are worth it and packed with extras. For example, included in the Christmas story, "Jesus is Born," you get a narrated (and captioned!) illustrated story of Jesus' birth, complete with questions and videos dispersed throughout the Scripture. You might recommend that participants' families repeat and reinforce the same Bible lesson at home. Parents can also personalize the story by recording their own voices to take the place of the narrator's voice. There are other extras, including picture puzzles, coloring pages, and a video of the story.
Glo Bible
Free app; in-app purchase of premium edition is available for $34.99
For older students (and even adults), the Glo Bible is a great app. It is jam-packed with media that helps visual learners jump into Scripture. The NIV Glo Bible is now free(!) and it includes a taste of the pictures, artwork, virtual tours, maps, and videos that the premium edition includes. The feature that I love the most about this app is how you can look up a Scripture, and as you're reading you can see the supplemental media. With just a tap, all sorts of pictures and videos enhancing the selected Scripture are at your disposal. As an added bonus, the font size is adjustable with the capability of changing it to white text on a black background (read-accessibility for everyone!). This app is a must-have for teachers who have visual learners! (You could gift this app to your teachers as a Christmas-time "Thank you" to use as they study and utilize when they teach!)
Answers HD
$3.99
Answers HD is a simple, programmable app for communication. It comes loaded with a screen with two choices, "YES" and "NO." Then, within the app, a teacher can program up to six different two-choice "favorite" pages, and also have up to six lesson "plans" that each have six two-choice pages. The choices resemble buttons, and can be customized using color, pictures and text. Then, a teacher can record themselves, voicing the choice on the buttons. The joy you see as a teacher after a student is able to successfully communicate is priceless!
Smule Auto Rap
Free
This last app is a fun way to encourage those who are verbal to speak up clearly. The older participants in our church's special needs ministry LOVE this app. This tool has become our favorite way to learn each Sunday's Bible verse. You open the app, choose one of the songs, and speak the verse. The app then takes your voice and sets it to a rap and plays it back for the class. It's great because it's a fun way to recite the verse, and then as it plays back, everyone hears the verse another two or three times. (Repetition!) Everyone anxiously awaits their turn to recite the verse now.
I hope that by unwrapping these apps your ministry can find new ways to spur families on to focus on Christ during this Christmas season as well as ease communication and increase understanding for your members with special needs. Merry Christmas to all!
Stacy Hodge is the minister to special needs at Hunters Glen Baptist Church in Plano, Texas, where she has served since the CARE Ministry's beginning in June of 2008. Hunters Glen is a church with just over 1,100 active members, and in four years God has grown the ministry to welcome an average of 25 children, students, and adults with special needs on Sunday mornings. HGBC also welcomes 10 adults from a local day-habilitation program on to their campus twice a week for Bible study. In order to minister to the entire family, the CARE Ministry offers sibling workshops, a mother's group, a father's group, family fellowships, and inclusion within existing church ministries such as Disciple Now and Vacation Bible School. Stacy serves alongside her 30 amazing volunteers, which make this ministry happen!
Follow Us
Stay connected to us and be the first to know about exclusive deals and upcoming events.