Keeping Volunteers Motivated
by Chad Ward Churches all across America are doing amazing things for God and they are doing them because of great volunteers. Volunteers are special people that heard about a need and responded to help. They are motivated to get the job done . . . at least on day one. What about day two? […]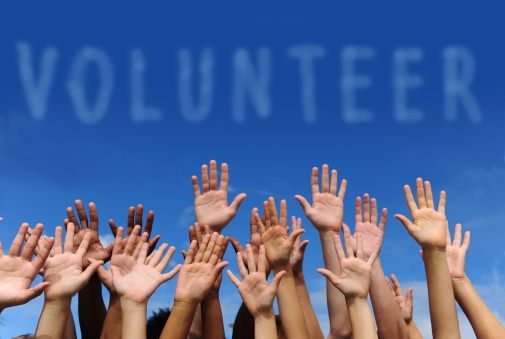 by Chad Ward
Churches all across America are doing amazing things for God and they are doing them because of great volunteers. Volunteers are special people that heard about a need and responded to help. They are motivated to get the job done . . . at least on day one. What about day two? The challenge sometimes is not how are we going to get volunteers, but how are we going to keep them. How do we keep someone that was fired up to do a job in August to be fired up to do the job in January? Ahhh . . . that is a great question.
I have had the privilege of working with volunteers for the last 15 years. They literally come in all shapes and sizes. Some are loud. Some are funny. Some are quiet. Some are completely socially unaware. However, they want to serve and I am in charge of them. ALL of them. How do I keep all these very different people motivated around the same goal, headed in the same direction? Here is what I have learned:
Keeping volunteers motivated starts with ME.
I have to be motivated by what I am talking about. I have to be energized by the vision I am casting. It really starts with my heart. Volunteers will see my passion or lack of it and be motivated or not. I may not know exactly how we are going to get there, but they are ready for the journey because I am motivated by the vision. A motivated leader creates motivated volunteers.
Start with the right volunteer.
Once you have a pool of many people that want to volunteer, it is SO important to find the right ones who will be awesome in your ministry area. You need to know that everyone will not make the ride. That is okay. You do this by setting CLEAR EXPECTATIONS from the beginning. Don't allow yourself to get sucked into the lie that you just need bodies. You just need people to "fill" the holes. Quit thinking that way right now. Be confident in what you want and go for it. Let them know from their first exposure to your ministry what you expect. They will appreciate that. Once they know the expectations, TRAIN PROPERLY. Set your volunteer up for success by giving them all the tools they will need to get the job done well. This will make for a very equipped/ informed/ motivated volunteer.
Make them smile . . . often.
For starters, you need to know their name. It would be great if you knew their spouse's name and kids, if they have them. Find out details about their lives. People love to be known. It makes them feel loved and wanted. Be genuine. I have also learned that feeding volunteers and giving them stuff makes them smile all the time. If you have the resources to do it, I would suggest food every time before they serve. It helps promote community with other volunteers and gives them energy for what they are about to do. They won't be thinking about lunch during their time of service. As it relates to giving them stuff, I love a great T-shirt and so do volunteers. It makes them feel like a team and unified behind a vision. The key to giving T-shirts is to make them cool. Don't become a T-shirt designer. Find a graphic artist and let them help make it happen. The T-shirt thing is just the beginning. Take some time to brainstorm what would be fun to give your volunteers at strategic times. I would say holidays are the best times!
Say "Thank You"
There is nothing that replaces a big hug and a "Thank you." The best leaders know how to look someone in the eye and be specific on why you are thanking them. It is time to put aside any fear you may have about saying "Thank you" to someone individually because it goes a LONG WAY. It is also great to find a time each week that you will set aside to write handwritten "Thank you" notes. WOW! There is great power in a "Thank you" note. Volunteers love to know that you took the time to sit down, think about what they do, and say "Thank you." Lastly, try your best not to waste an opportunity with groups of people. Always make the time to say "Thank you." If you have the time to single out a person in front of their peers, you will score big time.
Tell Stories
You started the whole process with getting volunteers with vision and you will motivate them and keep them with vision. One very effective way to do this is through stories. When you hear a story about life change, repeat it. Always, always save them. Take a moment to write them down. Always save the email. You will want to bring that out at your next meeting. Also, videos are a great way to tell stories. If you have someone in your church who can create a good video, I would work with them to tell a story that will touch the heart of your volunteers and keep them motivated. You can upload this to your website and they can view it as much as they would like. I would also allow people to share their story in person. I know you have to be careful sometimes because of time, but it can be very moving and powerful. I would suggest that you have them write it down and then show it to you. If it works, I would absolutely do this in a meeting.
The great thing about motivating volunteers is that YOU have everything you need to make it happen. You can do it!
Chad is the elementary director at Browns Bridge Community Church in Cumming, Georgia. Browns Bridge is a campus of North Point Ministries. He has the privilege of helping guide the hearts of 600 volunteers, as they impact families, on a weekly basis. He has been hands-on in church planting for 12 years. During this time, he has been a part of building a family ministry from the ground up and offers practical insight to those needing to know where to begin. Chad and his wife, Autumn, their son Joseph, and daughters Sarah and Anna, currently live in Cumming, Georgia.
Follow Us
Stay connected to us and be the first to know about exclusive deals and upcoming events.