YouLead Feature Podcast: 5 Catalysts of Spiritual Growth by Carey Nieuwhof
In 5 Catalysts of Spiritual Growth, Carey Nieuwhof addresses the question: How do people grow spiritually? Even for those who've been in church a long time, we're not sure we really know how to answer this question. The answer gets pretty fuzzy, pretty quickly. As Orange Leaders, we've been entrusted with the responsibility of helping […]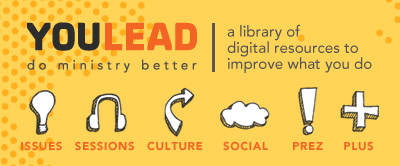 In 5 Catalysts of Spiritual Growth, Carey Nieuwhof addresses the question: How do people grow spiritually? Even for those who've been in church a long time, we're not sure we really know how to answer this question. The answer gets pretty fuzzy, pretty quickly. As Orange Leaders, we've been entrusted with the responsibility of helping children and students grow spiritually. Carey spends a few minutes trying to take at least a little bit of the fuzz out of the answer.
YouLead Feature Podcast: 5 Catalysts of Spiritual Growth by Carey Nieuwhof
Developed by Orange, YouLead is designed to develop the leadership skills of yourself, your team and your volunteers. It centers on answering three basic questions: What can I do to continue learning as a leader? How can I be intentional about connecting with my volunteers consistently? What can we do to stay on the same page as a team? We do this by creating materials that can be digested in 20 easy minutes. Click here to learn more about a subscription to YouLead.