Signs of Life
My mom died suddenly of pancreatitis when I was ten. How's that for starting off a post with a total bummer? But it leads to something great, I promise. One of the things that killed me for several years after her death, was the fact that her things were just like she left them. After […]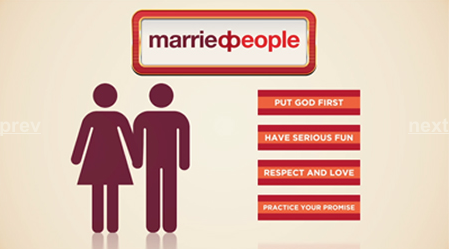 My mom died suddenly of pancreatitis when I was ten. How's that for starting off a post with a total bummer? But it leads to something great, I promise. One of the things that killed me for several years after her death, was the fact that her things were just like she left them. After she died, it was just my dad, my brother and me. We weren't exactly proactive when it came to the practical side of "moving on."
Her clothes were still in her closet. Her hairbrush was still in the drawer. The house was still decorated the way she left it. For years, it was as if she was just there, or could come home any minute. This was so painful to me, a young boy with an active imagination. I would pretend she was coming home. I longed to see her cook in our kitchen one more time. I would have given anything to see her talking on the phone in the kitchen, the one with the very long cord. Basically, I ached for her.
So, how does that lead to something great? I have decided to not let grief be just a bad thing in my life, but the catalyst for great things too. I intentionally notice and thank God for the little things. For instance, I love the smell in the air when Nancie is blow-drying her hair. It doesn't just smell great; it reminds me that God gave me a gorgeous woman to do life with. I love to get in my car and for the seat to be super close to the steering wheel. It reminds me I'm not doing life alone, I have a sweetheart who shares my things. I love it when we watch our favorite shows, the ones we have "DVRed." We laugh at the same exact things, often rewinding it again and again. When I watch the same shows by myself, they aren't nearly as funny as watching them with her.
God forbid if something happen to Nancie, these are just a few of hundreds of things I would miss about her, about us. The great news is that I'm not missing these things about her, about us. I'm living them. Grief taught me to be grateful. And I'm so grateful for all the little things that make us a couple, but even more, the things that make Nancie, Nancie. I love you Nancie Lee Hoblitzell Lowe, I love doing life with you. I love all the signs of your life!
What little things do you love about your spouse?
After serving as the director of MarriedLife at North Point Community Church in Alpharetta, Georgia, Ted recently started an organization called MarriedPeople. MarriedPeople partners with Orange to create resources and training tools for leaders who work with married couples. Ted lives in Cumming, Georgia, with his four favorite people: his wife, Nancie, and their three children. You can follow him on Twitter and Facebook.
Follow Us
Stay connected to us and be the first to know about exclusive deals and upcoming events.