Getting Ready for the Next
In most student ministries, there is a group of people who begin to disappear this time of the year—your seniors. For high school seniors, the countdown is on. And in between school projects, college/scholarship applications, jobs and everything else, your seniors are beginning to feel like they are on a fast track to whatever is […]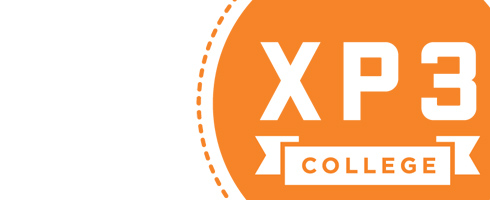 In most student ministries, there is a group of people who begin to disappear this time of the year—your seniors. For high school seniors, the countdown is on. And in between school projects, college/scholarship applications, jobs and everything else, your seniors are beginning to feel like they are on a fast track to whatever is next.
The pressures they are facing—as well as the options that are beginning to open up for them—put them in a much different point of life than a high school freshman, sophomore or even junior.
So, as they prepare for the "next" in each of their lives—whether that's college, the military, work—what can you do to help them make that transition?
We've launched a resource to help with that transition. It's called XP3 Next, and it's a series of four conversation guides to open up a dialog. It's led by their existing Small Group Leader, and it's intended to prompt them to think through what they believe, where God is leading them and what life might look like six months from now.
It's different than your typical Small Group dialogs. In fact, it's more about the Small Group Leader journeying together with a group of seniors, than solely imparting wisdom. The conversation guides also are designed to connect students with your church, and not just your student ministry.
XP3 Next isn't a curriculum, it's simply a way to describe a new resource that we feel will help prepare your high school seniors for the next. The guides hit on topics and tips that will lay a foundation for the next—both in content and in relationship.
Keep in mind, this is different from a normal XP3 Student series. There isn't a Parent CUE. There isn't an XP. There are no art files or environment ideas. There isn't even a teaching script. These are Conversation Guides, designed to open up a dialog and build relationship that will transcend your student ministry.
The XP3 Next Conversation Guides have been created by our XP3 College team of Chuck Bomar and Abbie Smith, co-authors of The Slow Fade. Here is a brief description of the four available Conversation Guides (shown in suggested order):
• Guide #1: The One About Transitions: Changes are rampant in the life of a high school senior. God designed us in a world that continually goes through changes, growth spurts, transitions. And therefore, it's only consistent with His character that any of these transitions are opportunities for us to grow closer to Him.
• Guide #2: The One About God's Will: Imagine if you'd understood that God viewed you and your life and decisions through the eyes of Christ—not your success, failure or status in society. Imagine having grasped that God's will was more about your sanctification than an exact answer or success. How would that change the way you face life's uncertainty that comes with the next? These dialogs are intended to shift seniors' definition of God's will from something that happens to them to something that happens in them.
• Guide #3: The One About Faithfulness vs. Perfection: When we think about being faithful, most Christians actually think about being perfect. These dialogs will distinguish faithfulness from perfection, and help seniors begin to develop a healthy perspective as to what it means to be a faithful follower of Jesus.
• Guide #4: The One About Travel Advice: If you're traveling somewhere new, it's always great to get insider tips from those who have been there before. This series of dialogs is very practical in nature, offering helpful tips on relationships, life and even basic life skills to prep seniors for the next in their lives.
These guides can be utilized in your existing senior Small Groups—or be led by trusted other adults or even people who are involved in the college ministry at your church.
The guides are available to purchase with your existing credits both through XP3 Students and XP3 College accounts.
Help your seniors prepare for the next, and give them the resources and relationships to take this next big step in their lives.
XP3 College offers Conversation Guides for mentors and small group leaders to connect older adults with 18-25 year olds. XP3 College also offers a transition piece, called XP3 Next, for High School seniors and an ongoing connection piece for the first semester away. For more information, visit www.xp3college.org.
Follow Us
Stay connected to us and be the first to know about exclusive deals and upcoming events.