A Million Miles in a Thousand Years Book Study, Week 2
One of my all-time favorite movie characters is William Wallace in the movie Braveheart. Despite the loss he experienced and the odds that were stacked against him, he never swayed from what he believed and held to his convictions until the bitter end. Wallace was someone who, despite his rough and violent lifestyle, moviegoers cheered […]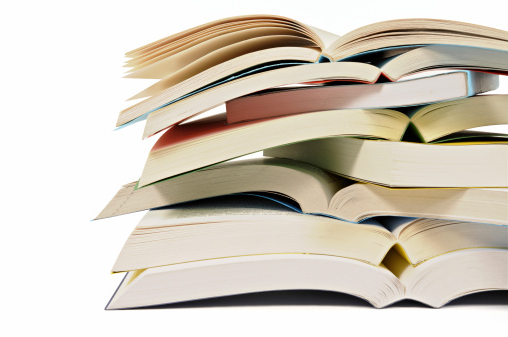 One of my all-time favorite movie characters is William Wallace in the movie Braveheart. Despite the loss he experienced and the odds that were stacked against him, he never swayed from what he believed and held to his convictions until the bitter end. Wallace was someone who, despite his rough and violent lifestyle, moviegoers cheered for—you wanted and hoped that in the end, he would win. The character of William Wallace was one of passion and conviction—qualities that many people desire to obtain or strive for.
In Part Two of the book A Million Miles in a Thousand Years, Donald Miller unwraps the qualities of the character he is trying to write about for a movie. Through his journey to develop a great movie character, Miller begins to discover that there is a Writer outside of ourselves who is plotting a better story for each of us. Here are some of the key excerpts from Part Two to ponder:
"We don't want to be characters in a story because characters have to move and breathe and face conflict with courage," (p. 59).
How often do we avoid living the life set before us because we don't want to face a challenge, make a change, or deal with conflict? Even though in a movie or book, these are the very things a character faces that makes him or her enduring and likeable. God is writing a story for us and wants us to participate in it—the good and bad, the easy and difficult, the wins and the losses. These are the elements in our stories that create in us the finest of characters.
"If story is just a condensed version of life, then life itself may be designed to change us so that we evolve from one kind of person to another," (p. 68).
We were not designed to be complacent. We're meant to grow, change, and evolve every day into the person (the character) God designed us to be. We're meant to "live" life to the best of our abilities so that God can shape us to be more and more like our Creator.
"The stories we tell ourselves are very different than the stories we tell the world," (p. 73).
I love the character of Gru in the animated movie "Despicable Me." To the world, he's a criminal mastermind; but to three little girls, he's the father figure they've always wanted. Ministry leaders especially have a tendency to show the world a version of ourselves that may be very different from our own self-perception. How would people view you if you were more transparent and let down your "game face" guard?
"I believe there is a writer outside ourselves, plotting a better story for us, interacting with us, even, and whispering a better story into our conscious," (p. 86).
Romans 8:31 says, "If God is for us, who can be against us?" Sometimes we are our own worst enemy—fighting to stay status quo when God is challenging us to stand out. We need to be in tune with the God who is writing a better story for us; we need to look for the prompts He puts before us and then follow to where they lead. God's story for us is better than we could ever imagine—better than anything we could attempt to write ourselves.
Think On This
What is your favorite movie character and why? What qualities make a story character likeable? What story of yourself does the world see? How is that like or unlike how you personally see yourself? How can you be in tune with the story God is writing for your life?
Follow Us
Stay connected to us and be the first to know about exclusive deals and upcoming events.