Leadership Under Pressure
by Dan Reiland How much pressure are you under today? No leader escapes pressure, in fact, if you don't experience pressure you are likely not leading. Pressure in leadership isn't new. The point is how you handle it. Aaron cracked under pressure. In Exodus 32:1-4 the story is told about Moses being gone so long (in […]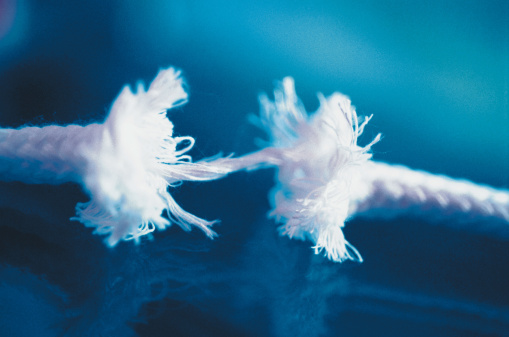 by Dan Reiland
How much pressure are you under today? No leader escapes pressure, in fact, if you don't experience pressure you are likely not leading. Pressure in leadership isn't new. The point is how you handle it.
Aaron cracked under pressure. In Exodus 32:1-4 the story is told about Moses being gone so long (in coming down from the mountain) that the people began to pressure Aaron to make gods who would go before them. Let's not be too hard on Aaron. Moses was gone for a long time. So, for some time Aaron held. He did well. But eventually the pressure became too great and he gave in. Isn't that how it goes? You don't just wake up and buckle under the first breath of pressure, you hold strong until you reach your breaking point.
That's the point of pressure. Not how to make it go away, but how to handle it.
Aaron reacted. Moses responded. Moses didn't rush off to "do" something. He responded by first praying. He talked to God about the situation. And he listened. In my experience as a leader, though we know that prayer is the right first thing to do, that's not always our first instinct. Under pressure we want to DO something, we want to fix it, we rise up, fight back or whatever it takes to make the pressure go away. That's just human. Living with the tension of pressure is not anyone's natural choice, but it's often the right choice.
We all understand "Golden Calf" people pressure. A key leader on the board is not supportive of what you are doing, you are short on volunteers, your boss isn't happy with you, you are over budget, your volunteer teams are grumbling, and the list goes on! So, what is your pressure today? How will you handle it?
Don't let pressure change your personality.
People don't respond to inconsistent, reactive and moody leaders. It's important that you include rest, play, exercise and prayer in your personal rhythms. I don't mean a legalistic chart that becomes one more pressure in your life, but integrate these things so that you think and lead well, and the people around you see that you handle pressure with great poise.
Learn to live in the tension.
Pressure in leadership will never go away, so get over that dream. It's important that you learn to live in the space of that tension. Understand that whatever the circumstance might be, it's not a personal danger to you. You don't have to react, or over-react. You can choose to respond in the right way at the right time. Don't see it as an attack or something in which there is nothing you can do. You can. Pray and then lead.
Stay on vision.
All of this can seem like "pie in the sky" (when you are under pressure) without direction. That's why your vision is so important. When you are under pressure you can tend to not see things clearly. People (good people) can and will take you off track, and you will be tempted to give in because that relieves the pressure. Well, sometimes "giving in" is fine! As long as you stay on your vision and aligned with your strategy!! But in many cases, perhaps most, you must stand strong, hold your ground, and do the right thing.
Keep your eyes on the goal and press forward!
Dan Reiland is executive pastor of 12Stone Church in Lawrenceville, Georgia, listed in Outreach Magazine as the fastest-growing church in America in 2010. He has worked closely with John Maxwell for 20 years, first as executive pastor at Skyline Wesleyan Church in San Diego, then as vice president of leadership and church development at INJOY. His semi-monthly e-newsletter, The Pastor's Coach, is distributed to over 40,000 subscribers. Dan and his family live in the suburbs of Atlanta.
Follow Us
Stay connected to us and be the first to know about exclusive deals and upcoming events.