Join in Helping Communities Affected by Hurricane Sandy
by Kendra Malloy I'm writing because I want to share with you one opportunity to get your community in on the ground floor of a relief effort that our NJ church friends at Liquid Church have launched. We need your help. Will you join the coalition of churches helping those who lost everything? There are many […]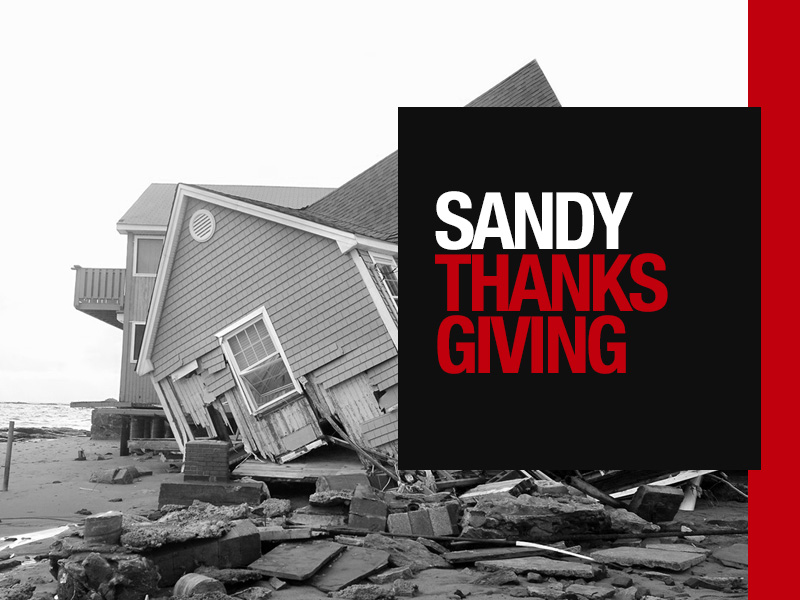 by Kendra Malloy
I'm writing because I want to share with you one opportunity to get your community in on the ground floor of a relief effort that our NJ church friends at Liquid Church have launched. We need your help. Will you join the coalition of churches helping those who lost everything?
There are many in Jersey still without power, heat—the basics. As the temperatures drops, we are working with relief agencies to serve and feed them. Details are being finalized for a massive outreach project called "#SandyThanksgiving,"  in which your church can donate a Special Offering to help provide meals and relief supplies for families-in-need impacted by Hurricane Sandy. The teams are working on the ground to mobilize 1,000-plus volunteers to serve communities over Thanksgiving weekend.
This is what I'm hoping you would consider to help our friends in Jersey: Would you be willing to host a special offering to support this effort? Click here to check out the site we're building to roll out the campaign.
You'll see that the site provides all the creative media assets your church would need to host the special offering. Then they're mobilizing a small army for Thanksgiving weekend to provide meals, distribute relief supplies, and clean out homes in a few communities impacted by Hurricane Sandy.
In conjunction with sending out a national press release, a number of organizations are on board for helping get the word out—Leadership Network, Worship Leader Magazine, Outreach Magazine, ARC, and a few more. Wouldn't it be great to lead out as a "first mover" church that others could point to that has joined in this initiative? Your support would mean a lot to the people who have lost everything.
Check out www.SandyThanksgiving.com for details on how your church can help bring some hope to those who need it most right now.