YouLead Feature Session: Helping Parents Catch the Vision by Sue Miller
It's great to have a staff team that is passionate about partnering with parents, but how do you get parents involved with the vision? Where do you even start? Learn what things you can do that will help you pass your vision on to the parents you serve. Helping Parents Catch the Vision by Sue […]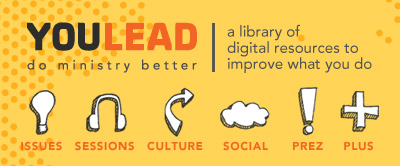 It's great to have a staff team that is passionate about partnering with parents, but how do you get parents involved with the vision? Where do you even start? Learn what things you can do that will help you pass your vision on to the parents you serve.
Helping Parents Catch the Vision by Sue Miller
Developed by Orange, YouLead is designed to develop the leadership skills of yourself, your team and your volunteers. It centers on answering three basic questions: What can I do to continue learning as a leader? How can I be intentional about connecting with my volunteers consistently? What can we do to stay on the same page as a team? We do this by creating materials that can be digested in 20 easy minutes. Click here to learn more about a subscription to YouLead.