A Million Miles in a Thousand Years Book Study, Week One
Even as a toddler, I was fascinated by stories. My mom told me that when she would put me down for the night in my crib; I wanted books instead of cuddly stuffed animals. She said I would page through the books, look at the pictures, and babble my own version of the story until […]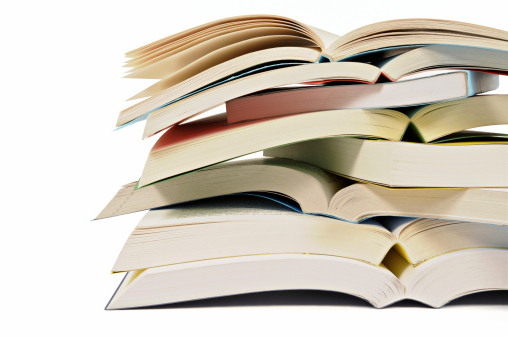 Even as a toddler, I was fascinated by stories. My mom told me that when she would put me down for the night in my crib; I wanted books instead of cuddly stuffed animals. She said I would page through the books, look at the pictures, and babble my own version of the story until I fell asleep. As I got older, I would read stories instead of play with Barbie dolls—sometimes I'd even get in trouble for having my nose in a book for too long. In high school, I loved to tell stories, and a passion for writing began to stir within me. Even as I grew into adulthood, a career in ministry was a natural fit as people's stories of life change and transformation energized me to do more—to widen my reach. We are all drawn to story because we're also living one, and ultimately, we're designed to be part of a bigger story—God's story.
This month, we're going to take a look at Donald Miller's book, A Million Miles in a Thousand Years. Through Miller's honest and sometimes humorous introspection, he weaves his journey of editing his own life into a great story. Here are Miller's insights in Part One: Exposition:
Life Clips
Looking back at life so far, Miller realized that it wasn't easy to remember many of life's moments. In fact, many of the memories that are recollected appear pretty random and often insignificant. Which brought Miller to question what these moments, these memories, actually mean. Just as Miller was feeling that his life wasn't all that important, that he had entered a stall pattern, a couple of filmmakers challenged this notion by proposing that Miller's memoir be turned into a movie.
What are your most vivid memories in life so far? Why is it often hard to tie significant meaning and purpose to some of our memories? What would your response be if filmmakers wanted to create a movie about your life?
Life Edits
As Miller began to work with the filmmakers, he was challenged by them to create a better story—an edited version of his life. Could there be lessons learned for real life in creating a fake edited version? The filmmakers began to explain the art of telling stories, especially in the movies. One of the filmmakers, Steve, said this: "In a pure story there is a purpose in every scene, in every line of dialogue. A movie is going somewhere," (p. 25). As Miller contemplated re-creating his story for film, he wondered if the re-creation could evolve into the reality of a better version of himself.
What is your favorite movie and why? What areas of your life would you like to "edit?" If you were to create a better version of yourself, what would "you" be like?
Life Stories
The filmmakers got Miller thinking about what makes a good story. In his quest to discover what that might entail, he attended a seminar, presented by Professor Robert McKee, on stories. Miller began to question if life could be lived more intentionally—like a good story. As he talks to a friend about the power of story in life, he says this in the book, "People can't live without a story, without a role to play," (p. 51). Miller's friend realized the truth in this statement and how changing the story of his family helped change the life of his daughter. The basic structure of a good story is this: A character who wants something and overcomes conflict to get it.
Why are stories important in life? What are the stories that have shaped your life? What role are you currently playing? How can you begin to create a good story for your life?
Follow Us
Stay connected to us and be the first to know about exclusive deals and upcoming events.