Holy Discontent Book Study, Week 3
Enthusiasm is contagious. In fact, enthusiasm is what drew me into a career in ministry. As a college intern, I was placed at a church where enthusiasm prevailed. Our senior pastor led our staff meetings with excitement and joy—no matter what the week brought, his enthusiasm for ministry and reaching our community was evident every […]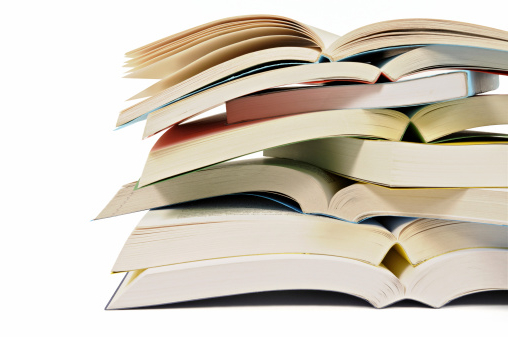 Enthusiasm is contagious. In fact, enthusiasm is what drew me into a career in ministry. As a college intern, I was placed at a church where enthusiasm prevailed. Our senior pastor led our staff meetings with excitement and joy—no matter what the week brought, his enthusiasm for ministry and reaching our community was evident every time he spoke. But it was my director supervisor, Tom, who really put a fire in me—25 years ago when I started in ministry and still today. Tom's holy discontent has never faltered but in fact, only gets better and stronger with age. Last week, listening to Tom present his vision and passion for bringing hope to children around the world was exactly what I needed to hear—his passion and enthusiasm are contagious and moves me to reignite that same passion for my holy discontent.
In the last section of our book study, we'll take a look at Part Three of the book Holy Discontent. In this last section, Hybels gives readers tips on how to keep your holy discontent alive for the long haul. Here are some of his suggestions:
Live in a Fundamental State
Hybels gleans a concept from University of Michigan business professor, Robert Quinn, on the fundamental state theory. Quinn says that people live in the normal state, they're almost entirely self-absorbed and maintain the status quo, accepting the world exactly how it is. But Quinn presents another state—the fundamental state, where people care so much about getting results that they live and breathe in a different realm. People in the fundamental state radiate enthusiasm and persistence. These people focus intensely on their goal and take risks because so much is at stake. This is the kind of state where your enthusiasm draws other people in—people want to hang out with you or get involved because your passion is contagious. The fundamental state can change your holy discontent—it can change your church, your ministry, and your families.
Self-Leadership
Your attitude toward your holy discontent is your choice; Hybels says, "you simply cannot allow what 'wrecks' you to wreck you. You can't let the 'discontent' part of your holy discontent discourage or depress you," (p. 133). It's up to you to keep your hope meter high. When you feel discouraged, Hybels has two suggestions to re-inspire you:
Assess: Take a look at your level of belief in your holy discontent. If you feel your belief waning, get alone and spend time with God. Ask him to pump you up with a refuse-to-be-shaken belief in your holy discontent. Re-establish your belief each and every day.
Check: Look into your life to see if there are energy leaks—are there things that you're doing that are sucking all of your energy and vigor? When you begin to let things get you down, others will get down, too! Everyone takes their cues from you so take care to provide yourself some self-leadership so your passion and optimism remain contagious.
Let God Lead
We live in a broken world and there's so much at stake. Take time to speak with God regularly about your holy discontent, let Him lead the way in your endeavors. Don't go it alone, after all, your holy discontent is also God's.
Think On This
Are you living in a "normal state" or a "fundamental state"? Why is a fundamental state more contagious? What are you doing to provide self-leadership in the area of your holy discontent? How can you assure that you will fight for your holy discontent for the long haul?
Follow Us
Stay connected to us and be the first to know about exclusive deals and upcoming events.