YouLead Video: Empowering Others, Perry Noble, Orange 2010
We had the privilege of hearing Perry at The Orange Conference 2010. If you don't know who Perry is, you are missing out! He's the Senior Pastor at NewSpring Church in North Carolina and also is an incredible communicator—one who is not afraid to speak truth. Watch as he helps us understand the significance of […]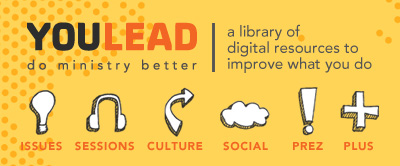 We had the privilege of hearing Perry at The Orange Conference 2010. If you don't know who Perry is, you are missing out! He's the Senior Pastor at NewSpring Church in North Carolina and also is an incredible communicator—one who is not afraid to speak truth. Watch as he helps us understand the significance of empowering the people around us.
YouLead Video: Empowering Others, Perry Noble, Orange 2010
If you'd like to hear more from Perry, come see him at The Orange Conference 2013!
Developed by Orange, YouLead is a simple curriculum designed to develop the leadership skills of yourself, your team and your volunteers. It centers on answering three basic questions: What can I do to continue learning as a leader? How can I be intentional about connecting with my volunteers consistently? What can we do to stay on the same page as a team? We do this by creating materials that can be digested in 20 easy minutes. Click here to learn more about a subscription to YouLead.