Managing a Portable Church Environment, Part Two
by Nina Schmidgall This is Part Two of Managing a Portable Church Environment. Click here for Part One. HOW DO YOU DO IT? As many of you surely realize, many of the benefits of portable church environments do not transfer to the children's programs. I get many emails asking "How do you do children's ministry […]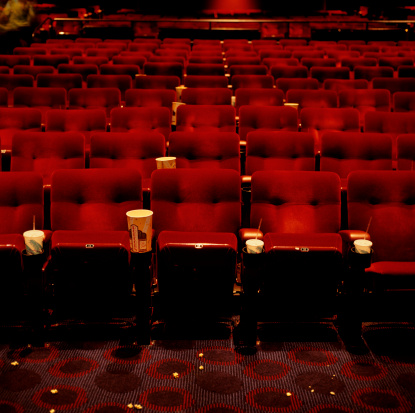 by Nina Schmidgall
This is Part Two of Managing a Portable Church Environment. Click here for Part One.
HOW DO YOU DO IT?
As many of you surely realize, many of the benefits of portable church environments do not transfer to the children's programs. I get many emails asking "How do you do children's ministry in a theater?"
Kid-friendly Environments: There is a saying that "everything preaches"—and that includes our space. So, it is important to make sure that your space says something you want it to say.
There can be drawbacks when meeting in rented facilities so it is important to fully utilize the benefits. Make your assets work for you. If you are in a school, you have small tables and chairs, lucky you! We are in a movie theater so we are sure to use the movie screen. I have visited many theater-churches that have a birthday room that they are able to utilize for kids space.
Ensure Ease of Portability: Most people sign up for children's ministry because they want to minister to kids! But when you work in a portable setting, manual labor is included too!
If it is possible, recruit a team that can cover the set-up and clean up portion of the morning so your kids team can focus on preparing for kids. At one of our locations, we had a small group of dads who agreed to do the morning set-up for our kids team each week. The team was able to give their full attention to making final preparations for the kids rather than creating the classroom space.
Negotiate Storage: If you are in the launching stage, can I please encourage you to do whatever you have to do to negotiate storage? Woo, beg, pay! Your team will thank you and your ministry will be best served if you are not having to Uhaul items in each week.
While focusing on an environment that will woo kids, don't forget to think about the moms and dads. When first planning your space, take a mama along! Allow her to express her concerns. "Hmmm, does that door go straight out to the parking garage? Did you put covers on those electrical outlets?"
Flexible Furnishings (Storage-friendly): You need to have equipment that is flexible. Ensure it is portable and easily stored. Chairs that stack, tables (for kids) that adjust height and fold, storage items that roll, containers that LOCK, portable church units with TVs built in, etc.
Managing portability: Don't forget to budget for replacements! Things get broken and stolen much more often when you are portable. An example: our $700 lightboard we are ALWAYS repairing. They aren't made to be taken out and put away week after week. And the item most frequently swiped from our locations? Snacks!
Protect your team: Encourage! Don't underestimate affirmation! Periodically publically acknowledge teams for their effort and contribution. When you can, do it by name! Personally praise workers as they accomplish their tasks!
Systems: Portable church (especially if you are multisite) requires systems! Let me remind you, the building of the temple had very detailed specifications! Include lists of inventory, checklists of procedures (clean-up, where things belong, etc.), post diagrams. A popular vendor says, "Time and Effort are the currencies of the modern mobile church. Setup and teardown should be a ministry, and not a misery."
Encourage Flexibility: At NCC we have a core value "Playing it safe is risky." This allows us the freedom to push the envelope some. But it also encourages an attitude of flexibility. Contingency plans are a must for portable churches! I have heard stories of churches where the janitor fails to show up early to unlock the doors and church happened outside on the sidewalk!
Relationship with Management: Meeting in rented facilities opens opportunities for relationship with host management and personnel. This is a divine relationship and we have a responsibility to steward it. Protect this relationship and invest in it. We invite the theater staff to enjoy the coffee and donuts we make available to the church each week. And we leave them all the goodies leftover. We give each manager at our locations a gift each Christmas.
Commend Portability: If I could give one word of encouragement today regarding portable church it would be for the leaders and pastors to commend portability—from the pulpit, through stories, etc. Rather than teams that are burned out, you can have a team that is inspired if they understand how portability, flexibility, marketplace ministry is a benefit to your community.
Nina Schmidgall serves as director of family ministry at National Community Church in Washington, D.C. She originally moved from California to the nation's capital to serve as a legislative director in the House of Representatives. Writing and directing education and family policy, Nina realized her deep passion for strengthening the family and the home. She now oversees the family ministry department and children's programs at NCC's seven locations. Nina and her husband, Joel, live on Capitol Hill with their three small kids: Eloise, Ezekiel and Lorenza. When she's not working, Nina enjoys dance, photography and bargain shopping.
Follow Us
Stay connected to us and be the first to know about exclusive deals and upcoming events.