Managing a Portable Church Environment, Part One
by Nina Schmidgall We have a core conviction [at National Community Church] that the church belongs in the middle of the marketplace. National Community Church (Washington, D.C.) started with the traditional mindset: Meet in rented facilities until you can buy or build a church building. When our first location, a school building, was closed without […]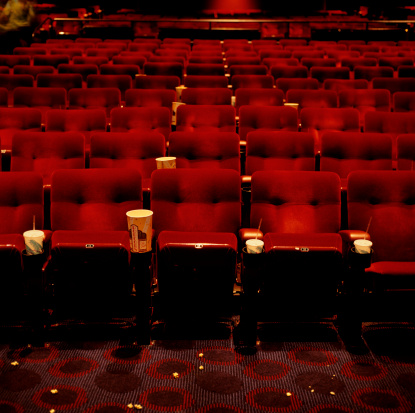 by Nina Schmidgall
We have a core conviction [at National Community Church] that the church belongs in the middle of the marketplace.
National Community Church (Washington, D.C.) started with the traditional mindset: Meet in rented facilities until you can buy or build a church building. When our first location, a school building, was closed without notice due to a fire code violation, an amazing door of opportunity allowed NCC to begin meeting at the movie theaters of Union Station, the train depot for Washington, D.C., just across the street from the U.S. Capitol.
What started as a quick fix for a meeting place, God quickly revealed as an opportunity! Meeting in a movie theater provided a familiar and accessible place for people in our community. In cities, movie theaters are usually located on metro lines or otherwise accessible by public transportation. It also turns out that people generally know where their local movie theaters are located! Quickly, we realized that movie theater venues would be a great opportunity to reach our community! We started to become strategic about trying to make a presence in movie theaters all across the D.C. metro area. Rented facilities are not just our short-term solution but part of our long-term strategy.
Benefits of Portable Church
View of the Church: Portable church environments are a reminder that God's church is His people, not a building. As a mom whose own children have grown up knowing only church in the marketplace, I am so thankful that they will never confuse the Lord or His church with a building. As far as they know, church is wherever we set it up and share the gospel!
Community Mindset: Rented facilities push us outside the walls of a church building and into the community. One of the greatest gifts that renting facilities has given us is forcing us to think about how we do ministry in the community. It has pushed us right outside our front doors! And you know what? That is one of the best things we do as a church! We do five Easter egg hunts around the city. We perform a live Nativity, and we have family movie nights in the park. We host face painting at the local Fourth of July parade. We do a block party for families in our community on Halloween night.
What a reminder that . . . buildings do not minister, people do!
Offers Familiar Environment: Meeting in rented facilities can provide a neutral ground! I have met churches that meet in storefronts, one even in a firehouse. At The Orange Conference, I even met someone from a church that meets in the bar of a bowling alley!
One of the best parts of doing church in portable environments is that it attracts those who might have a hesitation or negative association with a traditional church. Rented facilities avoid "fortress mentality" in which the church is considered a place to avoid or combat. It offers a familiar environment for newcomers. They also know how to get there!
Cost: Many churches first consider rented facilities because of cost. To build in D.C. costs around $250 per square foot. And that doesn't even count land purchase. Property in our area runs about $10 million an acre. Buildings and maintaining them are expensive! By reserving the funds spent on a building purchase and maintenance, we are able to invest more into ministry and missions.
Eliminate Building Burden: Though there are surely some advantages to permanent buildings, they can be burdensome. Buildings can very easily drive and direct the energies of a church team. Being in theaters and other places in the community, we have the opportunity to focus on building relationships rather than building bricks and mortar.
And it is certainly easy for mission to be limited by maintenance. Churches with permanent space are less likely to launch, expand, etc. Let's not let our mission be limited by maintenance, amen?
Allows for more rapid multiplication: Rented facilities are not only a great option for a church launch but they allow for easy replication. You don't have to get zoning permits or wait on a build-out.
Takes church to the people: That flexibility allows a church to GO to where the people are. Being able to create a portable church that can easily replicate in new communities allows you to reach more and more people.
It gives people the opportunity to feel comfortable inviting friends from school and neighbors to a location right there in their own community. The portable church puts the "local" back in the local church! According to Barna Group, people are willing to travel a distance to church—BUT there is a decreased ability to invite people. Driving a distance longer than 20 minutes doesn't affect attendance, but it drastically effects the willingness of people to invite friends.
Flexible church body: Portable Church (or as we call it "Ministry in the Marketplace") will affect your DNA as a church. But our church family has an amazing attitude about church, a flexibility that allows us to make changes to respond to the needs of our community.
Nina Schmidgall serves as director of family ministry at National Community Church in Washington, D.C. She originally moved from California to the nation's capital to serve as a legislative director in the House of Representatives. Writing and directing education and family policy, Nina realized her deep passion for strengthening the family and the home. She now oversees the family ministry department and children's programs at NCC's seven locations. Nina and her husband, Joel, live on Capitol Hill with their three small kids: Eloise, Ezekiel and Lorenza. When she's not working, Nina enjoys dance, photography and bargain shopping.
Follow Us
Stay connected to us and be the first to know about exclusive deals and upcoming events.