Obstacles as Opportunity
by Jeanne Stevens It seems clear that obstacles are just a part of life. Regardless of who or where you are, you will face obstacles. This is particularly true if you are a Leader. And, it seems that the greater your level of responsibility the greater the obstacles! IF YOU HAVE A VISION YOU WILL […]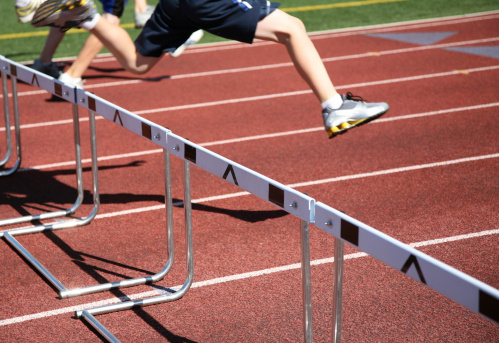 by Jeanne Stevens
It seems clear that obstacles are just a part of life. Regardless of who or where you are, you will face obstacles. This is particularly true if you are a Leader. And, it seems that the greater your level of responsibility the greater the obstacles!
IF YOU HAVE A VISION
YOU WILL AN HAVE OBSTACLE
Some of the most transformational and defining moments you will have as a leader are moments when you get to turn major obstacles into great opportunity. There are dozens of examples throughout scripture of leaders turning obstacles into opportunity. But every challenge you face is really a chance.
A chance to LEARN
A chance to get CREATIVE
A chance to GROW
A chance to DEPEND radically on God to help you turn what seems like bad news into a transformational opportunity
Obstacles are a gift and learning what to do when you are faced with them is essential to effective leadership. As a leader, you will face a gauntlet of obstacles as you turn vision and ideas into realities. Doing this will often take tremendous courage and character on your part.
Look at the story of Joseph. After he was faced with insurmountable trouble, crushing betrayal, and deep loneliness all at the hands of his own brothers, Joseph says this:
"Don't be afraid. Am I in the place of God? You intended to harm me, but God intended it for good to accomplish what is now being done, the saving of many lives," (Genesis 50:19-20).
Joseph was able to broaden his view and saw the obstacles in front of him as opportunities to trust and ultimately glorify God! Trials come into our lives to test our faith, to produce endurance in us and to grow our character.
So, I challenge you leaders—what obstacles are you facing right now? Are you resisting or resenting them? What are the possibilities that these obstacles are actually opening up for you? And how can you turn those obstacles into greater opportunities?
Jeanne Stevens serves as one of the lead pastors at Soul City Church in Chicago, Illinois. Before starting Soul City Church, Jeanne was blessed to work with Willow Creek Community Church for 11 years as well as North Point Community Church for four years. She is an engaging communicator and leader committed to helping people live and lead from their soul. Jeanne is the author of Soul School. Jeanne and her husband, Jarrett, have a six-year-old son named Elijah William and a three-year-old daughter named Genevieve Grace "Gigi."
Follow Us
Stay connected to us and be the first to know about exclusive deals and upcoming events.