Parenting Beyond Your Capacity Book Study, Week 4
This past summer was not an easy one for me as a parent. Although my children are all competent young adults, the "mothering" part of me still wants to shelter and protect. That's not easy to do when your kids are spread across the country—literally. Our oldest just moved to San Diego, our middle child […]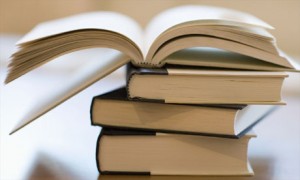 This past summer was not an easy one for me as a parent. Although my children are all competent young adults, the "mothering" part of me still wants to shelter and protect. That's not easy to do when your kids are spread across the country—literally. Our oldest just moved to San Diego, our middle child interned in New York City for the summer (and already plans on moving back after graduation this December), and our youngest was smack-dab in the middle of the country in the great state of Texas. A friend of ours, who also has kids spread across the country, came up to me after church one Sunday and asked how I was handling the kids being gone. As I thought about it for a moment, I realized I actually had a great peace about them being gone. Sure, I missed them immensely and I knew they were making some tough real-life decisions as they ventured out on their own, but I was also incredibly proud of their adventurous spirits and the amazing adults they were becoming. My friend then said, "You did good—you gave them exactly what they needed to fly on their own."
In Chapters 7 and 8 of Parenting Beyond Your Capacity, we'll take a look at the final Family Value—Making It Personal, and then in our final chapter recap what our ultimate goal is as parents—letting go.
A Living Example
I've made plenty of mistakes as a parent and I can't always say that I set the best example for my kids. But one thing I have done—owned it when I've messed up. I've lived out my faith—even when it wasn't easy to do so (and my kids knew it wasn't easy). Last week, my youngest was struggling at school. Before I knew she would wake up, I texted her a Bible verse that I thought might help her face her difficult day ahead. She called me when she woke up and thanked me for always encouraging her when she was struggling with Scripture and faith statements. Later that day, she tweeted that same verse to a friend who needed encouragement. It was a great testament to see her do as I had been doing her whole life.
Chapter 7 talks about making it personal—your kids need to see and experience in you the things that you want them to become. Your kids need to see you:
Struggle with answers
Face your weaknesses
Deal with real problems
Admit when you're wrong
Fight for your marriage
Resolve personal conflict
Into the Real World
As I mentioned earlier, launching our kids into the real world isn't necessarily easy, but if we've given them exactly what they need, it's an exciting adventure. While each of our kids have very different interests, talents, and career paths, they all share one thing in common—a desire to make a difference in a hurting world. Sometimes as a parent, it's a bit scary to watch your kids launch on their own. But it brings a smile and a full heart to know that they've all chosen to go where they are led as they find where they fit in God's big story.
Think On This
How do your children see and experience you growing in your relationship with God? In what ways do your kids see you authentically struggle and do you model the resolve in those struggles for them as well? How are you preparing your kids to experience the adventure found in being part of God's big story?
Follow Us
Stay connected to us and be the first to know about exclusive deals and upcoming events.