Parenting Beyond Your Capacity Book Study, Week 3
There have been seasons in our house where it's felt more like a battlefield than a home. Tempers flare and pride takes front and center, leaving someone wounded in the end. Our family isn't perfect. But I have learned that in the heat of the battle, it is better served for us as parents to […]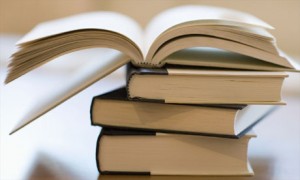 There have been seasons in our house where it's felt more like a battlefield than a home. Tempers flare and pride takes front and center, leaving someone wounded in the end. Our family isn't perfect. But I have learned that in the heat of the battle, it is better served for us as parents to set aside our tempers and pride and take to heart exactly what we're fighting for. Author Carey Nieuwhof says it well in chapter 5, "When you fight with people, relationships are jeopardized. When you fight for people, relationships are prioritized," [p. 101]. As parents, my husband and I truly "like" being with our kids and we ultimately don't want anything to stand in the way of our relationship with them or their relationship with God. When we focus on their hearts and not on our pride, the battle becomes one that's well worth fighting for.
In chapters 5 and 6 of Parenting Beyond Your Capacity, we'll explore family values 3 and 4—"Fighting for the Heart" and "Create a Rhythm." These chapters give us a glimpse of how important relationship is as we parent our children. Here are some of the highlights from each of these chapters:
Worth Fighting For
If you're a parent, it's guaranteed that you will face some battles with your kids. It's easy for parents to get caught up in winning and forcing the correct behavior, but something can easily be lost in the process—your child's heart. In chapter 5 it says, "Every family fights, but there is a world of difference between when you fight with someone and when you fight for someone," [p. 101]. Implement a new rule that a trusted relationship between parent and child is more important than rules. Communicate in a way that demonstrates to your child that you value the relationship—the one they have with you as a parent and the one they have with God. Be a person that your child can trust—this is a trait that's more important for their growth than how trustworthy they are. In addition, when we as parents are loving God the right way, it strengthens and feeds our desire to love our children the right way. God's love is far more trustworthy and powerful than even our love as parents.
They Got Rhythm
When our kids were growing up, our schedules were crazy. Sports, dance classes, school events—there were many nights of grabbing dinner at Chick-fil-A on the way to a game or sitting down at the dinner table around 9 p.m. Despite the chaotic schedule, as parents we made sure that dinner (even if it was on-the-go or a late night meal) was a time that we sat down, ate, and talked with our kids. And all of that time in the car going to and from practices, school, and games? My kids would all say that some of the best, most intimate conversation took place on those 20-minute drives around town.
As parents, we need to use the time we have—even if it's rushing in the car or late at night—as a time to have conversations about life and faith. It's a rhythm; a pattern of familiar conversation and actions that speaks to the heart of our kids. For our family, that time in the car was when some of our deepest conversations about faith happened—it was uninterrupted, one-on-one time.
The Orange Factor suggests four specific times when families can leverage the moment to build faith in their children. They are:
Eating meals together
Walking or traveling together
Tucking children into bed
Getting up in the morning
Consider how you can make these every day moments times of quality and rhythm for your children.
Think On This
Consider the last battle or disagreement you had with one of your children—were you fighting with them or for them? How can you make battling for your child's heart, for the relationship, more of a priority when you disagree? What are the rhythms in your family? How can you better leverage this time to have conversations and experiences with your children about faith?

Follow Us
Stay connected to us and be the first to know about exclusive deals and upcoming events.