Parenting Beyond Your Capacity Book Study, Week 2
When each of our kids turned 16, their birthday gift was a mission trip of their choice. It's proved to be a great experience for each of our children as they experienced serving alongside both peers and adults. While each met amazing adults who continue to speak into their lives today, our youngest daughter, Megan, […]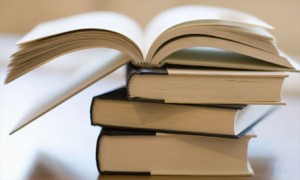 When each of our kids turned 16, their birthday gift was a mission trip of their choice. It's proved to be a great experience for each of our children as they experienced serving alongside both peers and adults. While each met amazing adults who continue to speak into their lives today, our youngest daughter, Megan, met a woman, Robin, who was incredibly influential at a time when our daughter was at a bit of a crossroads. Robin encouraged and challenged Megan both spiritually and intellectually—she met her in a place where her dad and I couldn't at that time in her life. Today, Megan is across the country attending college and Robin is, thankfully, just a couple of hours away, and continuing to be someone that Megan can rely on guidance from when she's struggling and rejoicing along life's journey.
In chapters three and four of Parenting Beyond Your Capacity, authors Reggie Joiner and Carey Nieuwhof begin to explore five values that can help parents win at home. Let's take a look at the first two: Widen the Circle and Imagine the End.
Don't Fly Solo
So often parents feel like the entire state of their child's future rests on how they pull off their job as mom or dad. Parents need to move away from the "me" mentality and embrace the "we" approach to parenting. Community is important for children; they need family to give them unconditional love and acceptance and a tribe to provide a sense of belonging and significance. Robin and other adults that were in Uganda with my daughter, Megan, showered her with a sense of mission and significance that has helped shape her future and her faith. Widen your child's circle and leverage the influence of others with these steps:
Look for a church that values community: A place that values authentic community and can be a strategic voice that speaks into your child's life.
Work with other leaders to find opportunities for your kids to serve: One of the best things we've ever done as parents is to send our kids out to serve with other adults in our community and world. It gives others a chance to speak to their hearts.
Search for mentors in your community: Who are others such as a coach or teacher who might be a significant influence in your child's life? Or how can you be a mentor in a child's life? I mentor several high school students at our local school in their independent projects to serve homeless teens and to raise awareness about human trafficking. I believe they give me as much, if not more, than I give them!
What Matters Most
In the heat of the game, it's often hard to focus on what the goal is. You can get so wrapped up in the day-to-day life of parenting with its many highs and lows, it's easy to brush aside or forget what really matters in the end. For example, my middle daughter is 21 years old and battling with some choices in life. For a moment, I got completely caught up in the battle and just wanted to win. But it's not about winning or losing (even though in the moment, it felt like it was). I needed to regroup and remember that what matters most is her relationship with God. So, I had to change my focus and provide her with the tools and encouragement that point her to Jesus. As parents, we need to remember that it's not about the things or moments that will one day fade away, we need to build in our kids something real, valuable and everlasting.
Think On This
Who are the influential people in your children's lives? As leaders, how are you providing and building leaders in your ministry who can be part of a child's influential circle? What does your child's relationship with God look like today? How are you leveraging your influence to point your child or other children toward a relationship with Jesus?
Follow Us
Stay connected to us and be the first to know about exclusive deals and upcoming events.