Zombies, Football and the Gospel Book Study, Week 3
Last week I sat in a meeting at our local high school to discuss the upcoming school year. Toward the end of the meeting, our athletic director shared a dream he's had for over a year—building a combined softball/soccer field on a piece of open land the school district owns across the street from the […]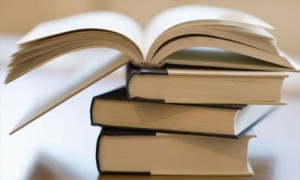 Last week I sat in a meeting at our local high school to discuss the upcoming school year. Toward the end of the meeting, our athletic director shared a dream he's had for over a year—building a combined softball/soccer field on a piece of open land the school district owns across the street from the main campus. It's not an idea I hadn't heard before, he had shared about it last year at the same meeting. So, someone asked how the plan was coming along. The director's face got glum as he told how he hadn't gotten it to go anywhere and he was ready to give up. I spoke up—I didn't want to let this dream die—it was a good one, beneficial for the students and the school. So, I asked those at the meeting if they'd be willing to stay an extra 30 minutes to brainstorm ideas of how to get the fields planned, funded and built. As eight of us sat around a table, we were able to fill a white board with practical and doable solutions; we were even able to develop a preliminary timeline to have the fields built by the fall of 2014. Our athletic director's mood completely turned around and each person at the meeting left with a list of tasks to help make the dream a reality.
See, the athletic director didn't realize that it wasn't just his dream—it's also the dream of those who care about the students and athletics at the school. He didn't need to plow the road alone, there were plenty of people out there willing to contribute, he just needed to ask.
In the next two chapters of the book Zombies, Football and the Gospel, we'll take a look at the concept of collaboration in ministry. Working together can make a big difference in how you minister at your church as well as how you work to finance those ministry ideas and dreams. Take a look:
Complication = Collaboration
Today's society is complex—even when it comes to ministry. Our world is complex and busy and so are the roles of those in ministry. So, why do ministry leaders so often try to go it alone?
It's time for us to be game-changers in this area. The age-old adage "Two heads are better than one" is absolutely the truth. Working as a team of ministry leaders (not just staff either; include those who are serving as volunteers) to dream up ideas, solutions, and ways to reach your community for Christ. When we let go of our silo thinking to invite and welcome ideas and solutions from others, we all win. Our ministries grow and thrive together because we're all working to reach the lost together. It means putting aside our notions that we're the experts, that we have to win, and welcoming others to the table with their contributions and potential. When we invite the input of others, our potential for growth and reaching people dramatically increases and success isn't just possible—it's probable.
Making "Bank" Together
Collaboration works on the financial end as well—especially in today's economy. Most churches today are losing money, some shutting their doors because they can't financially make it anymore. But if we see the financing of our ministries as a collaborative effort rather than the job of one person or a small committee—we all win. Think about implementing ideas such as these suggested in the book: 1) Ministry leaders working together to come up with ideas to fund ALL ministries; 2) Ministry leaders all have ownership in increasing church giving; 3) Help your people learn to budget and thrive financially (and learn how to do this for yourself as well!). When we can lead people to trust God with their money, it's a win-win, for your people and for the church.
Think On This
Why is it often difficult for ministry leaders to give up "silo" thinking and invite others to collaborate with us in ministry? Who can you invite to your next strategy meeting that will offer new ideas and ways to reach this generation for Christ? How can you help people in your church trust God with their money? How can you personally trust God with your finances—both in ministry and in your personal life?
Follow Us
Stay connected to us and be the first to know about exclusive deals and upcoming events.