The Fifth-Year Leader
The big pink elephant in far too many churches these days is the reality that kids will soon be graduating from high school and going away to college—and very few leaders know what they will do to keep in touch with these students. Even if our intentions are good, the pressures of fall kick-off easily […]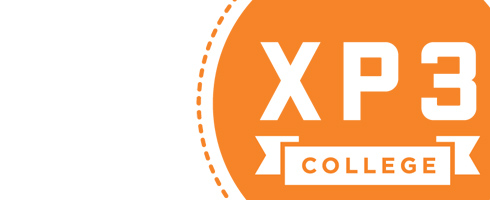 The big pink elephant in far too many churches these days is the reality that kids will soon be graduating from high school and going away to college—and very few leaders know what they will do to keep in touch with these students. Even if our intentions are good, the pressures of fall kick-off easily sweep our desires into the trenches of our daily ministry with those in our physical presence. Disconnection is inevitable for far too many kids.
So, many of us think of new and creative ways to stay engaged. We send care packages, gift cards, invites to events we're doing during the holiday weeks and maybe even put together a blog or something with hopes of conversing to some degree through that platform.
These are great. These can be very effective.
But there is something else you can do that, potentially, scratches the itches that these ideas can't reach.
What if you asked your leaders of the senior small groups, or other loving adults that already have relationships with seniors, to intentionally stay engaged for a "5th year?"
"Ah!" you say, "I've done that and it doesn't seem to work for a lot of people. Most lose touch after a while."
But what if you didn't just encourage them, but also equipped them to do this effectively and with much needed intention? What if, you were able to give them a resource that not only helps them understand some of the daily thoughts college freshman struggle with, but you provided them with very specific questions and guidance to ask in normal, non intrusive ways, like over the phone?
What if, let's say, you were able to provide a year's worth of questions to these leaders to refer to as they talk with those students? What if you were able to give them a ton of ideas of ways they could continue investing in that relationship personally by being a much needed "outside voice" in their life—even though they might be 1,500 miles away?
We don't like pink elephants in our rooms. And we don't like them in yours either. That's why we created two new XP3 Next Conversation Guides that were written specifically to continue the relationship, and that are easy to use via long distance. These two new guides, The One About Trajectory and The One About Friends (Starting Over), will help you guide a college freshman through a critical time in his or her life.
Look for these guides now available for individual purchase through XP3 College Individual Edition. Simply create an account and then you'll be able to purchase individual Conversation Guides. Or you can also access these guides through your XP3 College Group edition or XP3 Students account.
XP3 College offers Conversation Guides for mentors and small group leaders to connect older adults with 18-25 year olds. XP3 College also offers a transition piece, called XP3 Next, for High School seniors and an ongoing connection piece for the first semester away. For more information, visit www.xp3college.org.
Follow Us
Stay connected to us and be the first to know about exclusive deals and upcoming events.