Zombies, Football and the Gospel Book Study, Week 2
I love it when a church thinks "out of the box," even when what they try isn't popular with their peers. Case in point: Christ's Church of the Valley in Peoria, Arizona, wanted to open a unique venue to meet the unreached in a neighborhood. They wanted to meet in a location where people worked, […]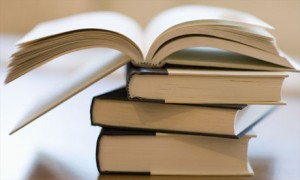 I love it when a church thinks "out of the box," even when what they try isn't popular with their peers. Case in point: Christ's Church of the Valley in Peoria, Arizona, wanted to open a unique venue to meet the unreached in a neighborhood. They wanted to meet in a location where people worked, lived, ate, shopped and relaxed. So, when a local sports bar closed its doors, CCV opened them again—housing a coffee shop and neighborhood grill during the week and, on three Sunday mornings a month, this restaurant became a church. Yep, church, in a sports bar. Salt and Light Church meets on three Sundays for worship and then on one Sunday a month, people gather in the morning to go out and serve with hands-on opportunities to share God's love with the local community.
Some church folks in Waco, Texas, saw a need to reach the growing homeless population in the area. So, they started a church that met under the freeway underpass bridge every Sunday. The Church Under the Bridge attempts to avoid racial, economic, cultural, or denominational distinctions but instead, welcomes people from wide and diverse backgrounds to love God and love their neighbors as themselves.
These are just a couple of examples of ministry leaders who were willing to take a look at the culture around them and change course in order to reach the lost. They are great examples of the game-changers we'll read about this week. In chapters 3, 4, and 5, we're challenged to look at church, families, and leadership in a new way. These chapters challenge us to really look at our culture and consider that the way we've always done "church" may be in need of a makeover. Here are a few highlights to consider:
"Sundays Best" Attire is a Jersey
Gone are the days when the first thing that comes to mind about Sunday mornings is dressing up and heading to church. The American landscape has more folks spending their Sundays tailgating, cheering on their favorite team, and heading to the mall. How can your ministry offer options that will reach people who aren't interested in dressing up to sit in a pew on Sunday morning? That means sometimes thinking about doing the unthinkable—like church in a sports bar—or under a highway underpass bridge.
It's Literally ALL in the Family
Today's families are an eclectic bunch—no two are alike and you're more likely to have unconventional families walk through your doors than conventional ones. That is, if they even feel welcomed enough to attend with their unique dynamic and/or dysfunction. Consider this: "Children will decide what they think about the church when they see how you treat their parents," [p. 58]. Family is important to this generation, but the face of the family is very different today, and churches must consider how to welcome all families and respond to the complicated issues that they face.
The Church of the Walking Dead
We've all seen this type of scenario in churches—people who follow leaders anywhere without question or care. These churches are at great risk of dying off because their seats are filled with folks who are already in a zombie-like state. As leaders, we need to invest in people, embrace their ideas and potential leadership, and build into them so they grow and become leaders themselves. We need to be leaders who look for potential in others, not stifle or silence it.
Think On This
In what ways could you potentially engage people in your community outside of the traditional Sunday morning worship service? How are you serving and welcoming non-traditional families in your ministry? How can you help your volunteers "win" in their current ministry role?
Follow Us
Stay connected to us and be the first to know about exclusive deals and upcoming events.