Zombies, Football and the Gospel Book Study, Week One
I have to say that this book immediately intrigued me when I picked it up, based solely on the title. I mean for me, the title claims three things that I love: I'm addicted to AMC's zombie-thrilling series, The Walking Dead, I'm a die-hard football fan (NFL, College, High School, PeeWee—you name it, I'm there […]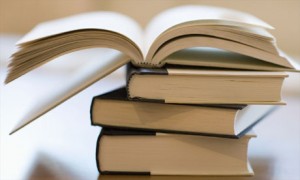 I have to say that this book immediately intrigued me when I picked it up, based solely on the title. I mean for me, the title claims three things that I love: I'm addicted to AMC's zombie-thrilling series, The Walking Dead, I'm a die-hard football fan (NFL, College, High School, PeeWee—you name it, I'm there cheering at it!), and I love Jesus! So, I obviously couldn't wait to get started reading and I have to say, this book intrigues me beyond the title—it speaks to my heart cry for ministry in so many ways. This book is about game-changers, and I'm confident that it will be just that for you as you dig into it.
This week, we'll take a look at the first two chapters and begin to get a glimpse of how ministry is changing for a generation, and how the church needs to navigate through these shifting tides to reach our world for Christ.
Getting Messy
As you're reading this today, you're likely celebrating a game-changer for our country—Independence Day. I'm sure there were people back-in-the-day that would have preferred things to stay "status quo," let Great Britain spoon-feed our country, and coast under the radar of British rule. But along came a group of game-changers; men and women who wanted a different experience on new soil and were up for the challenges that went along with their newfound freedom. Did it get messy? History tells us it did. But the results were (and continue to be) worth it.
Author Reggie Joiner reminds us that the gospel is messy; Jesus stepped onto the planet and wow! Did things change! Fast forward to today—we're witnessing an upcoming generation that doesn't think the gospel is messy enough. Young people who believe the church is run more like a business that is focused inward when they want to experience ministry that reaches out to our community and world. This is a scary concept for many churches. But young people want to love and care for the people around them—even if it's a risky business to be in.
Love Your Neighbor
When Jesus gave us this command, He didn't mean just the neighbors you like or the ones you have a lot in common with. He meant all of your neighbors—the people that think, believe, learn, and work differently than you; people who live across the street and those who live across the ocean. Jesus defined "neighbor" when He told the story of a Samaritan who helped a Jew—that was a game-changer.
Our neighbors may come from diverse backgrounds and cultures but the reality is, we also have a lot in common. We can share the love of Jesus with our neighbors simply by building bridges and relationships with them, no matter what their backgrounds. Reggie gives us five great ways to be neighborly: 1) Be who you are; 2) Don't try to change who they are; 3) Decide to be her (of his) friend, even if she (or he) never becomes a Christian; 4) Respect their ideas; and 5) Have fun liking them.
Think On This
Why are game-changers hard for a church to embrace? What tangible thing can your church change for the sake of the gospel, even if it means getting messy? How are you currently doing at being a good "neighbor?" Who can you be a good neighbor to this week (hint: someone who is different from you!)? How can you encourage people in your church to embrace loving your community's diverse culture?
Follow Us
Stay connected to us and be the first to know about exclusive deals and upcoming events.