Be Our Guest Book Study, Week 4
Sometimes we don't appreciate a well thought-out process until we have experiences where we're able to do a comparison. Moving our oldest child into the college dorms in the heat of August was exhausting. After circling for an hour, we finally squeezed into a parking spot to unload. No elevators; we walked three flights of […]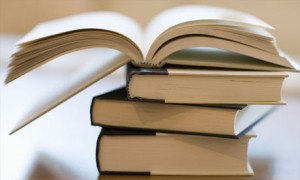 Sometimes we don't appreciate a well thought-out process until we have experiences where we're able to do a comparison. Moving our oldest child into the college dorms in the heat of August was exhausting. After circling for an hour, we finally squeezed into a parking spot to unload. No elevators; we walked three flights of stairs jammed with parents and students with load after load of clothes, furniture, and other dorm room essentials. It took most of the morning to unload the truck and by the time mid-afternoon rolled around, we were exhausted. Two years later, our middle child went to college at the same university and the move-in process was exactly the same, despite our evaluation two years prior for improvements on the process.
Our youngest child is our adventurous one and set off to college out of state. Prepared to have the same experience as we did with the first two, we weren't too excited to travel up six flights of steps in the Texas heat. But when we arrived on campus, there were attendants at the dorm to greet vehicles and help them find a place to park. As we lowered the gate of our truck, a group of friendly upperclassmen were there to help us unload. They asked for our daughter's room number and away they went with all of her belongings in tow. Within 45 minutes and two trips up the elevator, everything was securely in her dorm room. Another student arrived at her door with a packet of coupons and told us that there were gift cards for places to go eat lunch—compliments of the university. This was a place that understood the value of a well-thought out process!
As we conclude with the last chapters in the book, Be Our Guest, consider how your church can benefit from Disney's suggestions for improving processes and integration. Here are some suggestions from the book:
Evaluate – Take a look at your current processes and consider how they're helping you communicate your values and message. Gather input from staff and guests to gain different perspectives. Look for and implement solutions to items that are potential problems before they actually become one.
Optimize – Look for ways that you can optimize families' experiences on a continuous basis. How can you make people feel welcomed, comfortable, safe, and valued? Look for ways to make every person feel at ease, including those that easily slip through the cracks such as children with special needs, single parents, grandparents, teens who attend alone, or teenage parents.
Communicate – It's not just your paid staff who communicate your message; teach your volunteers how to help everyone feel comfortable and welcome. The children and teens who attend each week can make a huge difference when they're welcoming to newcomers.
Debug – Don't be afraid to fix flaws or processes as soon as you see them. Adapt to today's technologies and techniques and solve problems before people complain about them.
Integrate – A huge insight that Orange provides is the importance in not creating silos in ministry. How can you collaborate and integrate programs and ministries to be the most effective in reaching families? Use the Integration Matrix in the book (p. 170) to help you create and implement the most effective ways for reaching today's families.
Storyboard – Use this process to visualize and map out solutions and new ideas for ministry. (For details on storyboarding techniques, check out pages 181-184.)
Think On This
What are your current processes in your ministry area? How are they working effectively or in what ways do you need to improve these processes? Why is it important to look for and implement solutions before problems arise? How are you currently integrating with other ministries to reach people effectively? What is one idea that you can begin to storyboard this week?
Follow Us
Stay connected to us and be the first to know about exclusive deals and upcoming events.