Be Our Guest Book Study, Part 3
Last year I spent a week touring colleges with our youngest daughter. Her top two choices for school were within an hour's drive of each other. As we entered the visitor center at the first school, we were immediately greeted by a school representative, given a brochure and map, my daughter received a T-shirt, and […]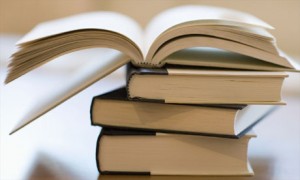 Last year I spent a week touring colleges with our youngest daughter. Her top two choices for school were within an hour's drive of each other. As we entered the visitor center at the first school, we were immediately greeted by a school representative, given a brochure and map, my daughter received a T-shirt, and the rep offered a guided tour of campus if we wanted one. As we walked the campus, every building we entered we were met with a friendly hello and we were asked if we needed help or information. The following day, we drove onto the next campus, my daughter's top choice for school. It took us twenty minutes to locate the visitor's center as there wasn't a clear sign outside. When we entered, no one was at the desk so we waited. We actually had an appointment for a tour at this school. When someone finally helped us, they were less than friendly and their tone was short. They pointed us in the right direction but again, no signage caused us to get lost. Our tour guide appeared tired and unenthusiastic and needless to say, my daughter's top choice after our visits ended up being the first school we visited. They were friendly, engaged, and made my daughter feel important. First impressions count!
In Chapters Three and Four of Be Our Guest, we'll take a look at the importance of your employees (and volunteers!) and your environments. Both of these areas are critical in helping people feel welcome and comfortable, and a first impression in either of these two areas can mean the difference of a guest returning—or not.
Together We're Better
Your team plays an integral role in determining if a visitor (or even a regular attendee) will return each week. Here are some Disney tips for helping your team deliver quality service:
First Impressions Count: Train your employees and volunteers so they understand that a first impression can be a lasting one. Let them know your mission and values and teach them how to easily and naturally communicate them in everything they do. Remind them the first point of contact with a family can determine immediately if they'll return to your ministry.
Set Guidelines: Train your team on how to be courteous and respectful to everyone. Provide them with language prompts that help families feel comfortable and at home rather than skeptical and leery of your church.
Performance Culture: Teams should understand location specific behaviors such as nursery workers should understand how to speak to parents about safety and security. Student leaders should understand terms that speak the language of the teen culture.
If These Walls Could Speak
Reality is, your walls DO speak; along with your signage, lighting, décor, furnishings, and even your restrooms. Disney recommends that you consider what you want your environments to say to people and then design with that in mind. Let your story be told through your settings and environments. Consider how your environments are communicating to all five senses—this is especially important in children's and youth spaces. Take care in keeping "backstage" out of sight, for example, tuck away your extra paper, print cartridges, or snack items in a storage area; this will help your environments look more prepared and ready to welcome guests. Finally, include everyone to be responsible in helping keep your environments presentable. If a team member notices the bathroom is out of toilet paper, empower that person to restock the stall.
Think On This
How can you train your volunteers to be welcoming and hospitable to everyone who walks through your doors on the weekend? What do your environments currently communicate to children, youth and families? What "story" do you want to tell through your environments? How can you empower your team so they feel ownership and responsibility in your environments?
Follow Us
Stay connected to us and be the first to know about exclusive deals and upcoming events.