Be Our Guest Book Study, Week 1
Our first trip as a family to Disneyland was quite the adventure—especially the day we arrived. I was pregnant with our third child and our other two kids were just barely two and four. As we made that long drive across the desert from Phoenix, we noticed our two-year-old daughter's eye had become quite bloodshot. […]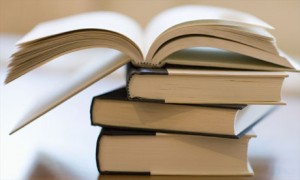 Our first trip as a family to Disneyland was quite the adventure—especially the day we arrived. I was pregnant with our third child and our other two kids were just barely two and four. As we made that long drive across the desert from Phoenix, we noticed our two-year-old daughter's eye had become quite bloodshot. By the time we checked into the Disneyland Hotel, her eye was fully shut and she was not a happy camper. We asked at the concierge where we could get medical attention after hours. They asked what our medical insurance was, called ahead to the hospital to let them know we were coming in, and even offered to have a resort vehicle drive us there. After a quick trip to urgent care and a diagnosis and prescription for our first encounter with pink eye, we headed back to the hotel—exhausted.
We got up to our room to a turned down bed and a handwritten note for a speedy recovery to our daughter. They left her a plush Minnie Mouse and a soft pink blanket. They didn't forget our four-year-old son who was in tow—a bucket of Toy Story army men left for him put a big smile on his face. Even mom and dad had chocolate treats waiting and a follow-up phone call within 10 minutes of arriving back to our room to check on our little patient—they even remembered our names and her name. The hotel continued to check on her recovery throughout our stay and after 24 hours on the meds, the whole family was still able to enjoy two days at the happiest place on earth.
This month, we'll be digging into Disney's secret to outstanding customer service when we work our way through the book Be Our Guest, written by the Disney Institute with Theodore Kinni. Disney works to exceed customer service expectations rather than just satisfying them, and the church can glean a lot from this organization that has a knack for getting customers to return. For our family, we've returned to Disney resorts 14 times since that first unforgettable visit.
More Than Magic
In Chapter 1, readers discover that the magic of Disney encompasses many things. While the Disney organization is unique in many ways, they also aren't so different from other organizations—even the church. Here are some of the challenges they both face:
Economics – A downturn in the economy can put a strain on spending and programs as well as threaten the survival of the organization.
Competition – Success breeds competition, no matter what the business or organization. For the church, the competition can be the many other things that demand time for families.
Workforce – No successful organization can thrive or survive without a great workforce. In ministry, this means not just paid employees but your volunteer teams as well.
Silos – No organization can go it alone for the long haul. The importance of partnering with other ministries and organizations is critical to successfully reaching your goals.
Customer Service – Today's people have pretty high expectations, and so setting the internal standard high is important when attempting to get people to return and get plugged in.
The Wow Factor
When we arrived at a Disney hotel with a sick little girl, we weren't just satisfied with how the hotel staff helped us, we were "wowed" at how much they went above and beyond to help out our family. Disney values not just meeting people's expectations but exceeding them. And it's paid off—their brand is one of the most recognized in the world. Part of this "wow" is their fine-tuned attention to details—the small ones as well as those that surprise and delight their customers. As we work through this book, we'll take a look at the points of the Disney Quality Service Compass and see how these can be easily translated to help our ministries thrive.
Think On This
Describe an experience when you've been "wowed" by customer service: How did it make you feel? How did that experience influence your opinion of the organization? What are the greatest challenges you face today in your ministry? How can great customer service help eliminate these challenges?
Follow Us
Stay connected to us and be the first to know about exclusive deals and upcoming events.