Creating Community Book Study, Part 3
Over the past two weeks we've had a few major parties at our house. We love opening up our home for celebration. As a few teenagers got ready to leave one of the parties last weekend, they thanked my husband and I for the invite and then said, "Whenever we think of the Kamrath house, […]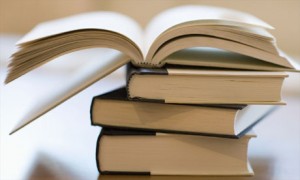 Over the past two weeks we've had a few major parties at our house. We love opening up our home for celebration. As a few teenagers got ready to leave one of the parties last weekend, they thanked my husband and I for the invite and then said, "Whenever we think of the Kamrath house, we think 'party.'" And honestly, that has been a strategy of ours since our kids started entering their teen years—to have a home where kids always feel welcomed and have a lot of fun. So, whether it be a group of two or three, or a herd of 100-plus (yes, we've had a couple of those!), we've been intentional about creating an environment where kids always feel welcomed.
In Part III of the book, Creating Community, readers will explore what it means to create and execute an effective strategy for your church or ministry. A clear, simple, and compelling strategy will help your church accomplish its mission.
Word
When people think of your church or organization, what is the one word they associate with it? When it comes to churches, a lot of words can come to mind when you hear their name: evangelistic, worship, doctrinal, recovery, service or relational. Finding the word that describes who you are as a church will not only help you determine your overall strategy, it will influence how you operate as a whole. Think of it this way—when the name of your church is mentioned at the counter of the local coffee shop, what word or thought do you want to spark for the people standing in line who overhear?
Be Intentional
What method will you use to accomplish your mission? This will be your strategy. For my husband and I, our strategy is to have a home that's welcoming and fun because our mission is to have a home where kids want to be—that includes our own kids. It's not complicated or difficult; kids know that they're always welcome at our house and when they're here, it feels like home. How easy is it for us? As easy as opening the front door.
North Point Community Church implemented a small group strategy to support their overall mission. That strategy then supports other goals such as evangelism, leadership and community. North Point considered personal experiences as well as strategic considerations as they developed their small group model that ultimately supports their primary goal of leading people into a growing relationship with Jesus.
Close to Open
North Point made a very intentional decision when implementing their small group strategy—they close groups, on purpose. They encourage groups to not allow additions (during a specific and strategic time period) unless the entire group signs off on it. Disruptions and interruptions can interfere with focus and growth. In other words, sometimes you have to close a door in order for people to genuinely open up, grow, and develop authentic community. So, North Point promises people a "predictable" small group experience. Then, after a period of time, groups are encouraged to multiply; challenging members to reach out and grow relationally in new and different ways.
Think On This
What do people think of when your church name is mentioned? Is it aligned with your mission or do you need to work on your "word?" How is your strategy helping foster intentional relationships—both with others and with Christ? What do you promise people at your church? How do you cultivate an environment that encourages authentic relationship?
Follow Us
Stay connected to us and be the first to know about exclusive deals and upcoming events.