Creating Community Book Study, Part 2
It's finals week for my college-age kids; which means a lot of stress and anxiety and not a lot of sleep. My middle daughter called this afternoon, frustrated after she received her take-home final for a media studies class. As she read over the questions, she felt more confused than empowered to answer the questions. […]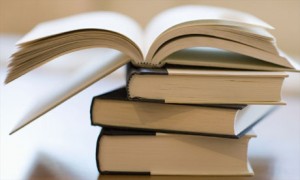 It's finals week for my college-age kids; which means a lot of stress and anxiety and not a lot of sleep. My middle daughter called this afternoon, frustrated after she received her take-home final for a media studies class. As she read over the questions, she felt more confused than empowered to answer the questions. After she read them to me, I could understand her frustration. The questions screamed the need for clarity. The questions were too broad and undefined, making it nearly impossible to answer with any kind of confidence or possibility of success.
Clarity isn't something just for college students—we all would like to be successful as leaders in reaching our goals, yet this can be incredibly difficult when we don't have clearly defined goals. In Part Two of the book Creating Community, readers will explore how to clarify the goals for their ministry.
To Be or Not To Be
One way to find clarity is to start with the end in mind—what do you want the people in your church to become? Many churches will define this as wanting their members to be biblically literate or proficient in specific skills, and while both of these are valid and important, they don't define what you ultimately want the people in your church to become. Clarifying what you want people to become will define your church's mission. This should be well known and clearly understood.
How Are You Going to Get There?
Once you determine what your clearly defined mission is of what you want people to become in your church, you need to then figure out how you're going to get them there. What exactly do you want people to do? What does it look like to have an ongoing, growing relationship with Jesus? North Point Community Church has defined this in three vital relationships:
Intimacy with God – A person who is continually pursuing an intimate relationship with God.
Community with Insiders – People need meaningful connections, and a characteristic of a person maturing in their faith is for them to be meaningfully and regularly connecting with other believers.
Influence with Outsiders – Because God partners with us in the process of evangelism, those growing in their faith will also be making connections and prioritizing relationships with unbelieving friends for the purpose of seeing these friends come to faith.
Where is Home Plate?
My nephews are avid baseball players and, since the age of two, have known where home plate is. Even at a young age, they would run around all of the bases, tag them with their foot as they ran by, but knew that the one plate they tagged that could get them a point was when they tagged home plate. Touching home plate indicated a potential to win.
Just like baseball, we need to know what a "win" looks like for us at church. When you've determined your mission and how you want people to get there, you need to clearly define where you want them to go. At North Point Church this question has been answered through people, not matter what their age, to be engaged in a small group. This "win" is the same for kids and adults and is a place where those three vital relationships can be pursued and encouraged for every person in the church.
Think On This
What is your church's mission and how do you clearly communicate it to people in your church? Why are the three vital relationships important characteristics of a growing relationship in Christ? What is beneficial about having a clearly defined "win" look the same for both kids and adults at your church?
Follow Us
Stay connected to us and be the first to know about exclusive deals and upcoming events.