Creating Community Book Study, Week 1
There are days when I feel like I could go a bit crazy. Working from home every day, especially when my husband's out of the country, can leave me feeling edgy and irritated by nightfall. I mean, there's only so much meaningful conversation I can have with my dog. These are the days I especially […]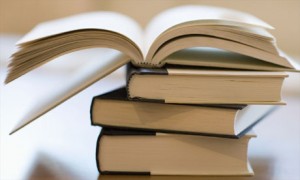 There are days when I feel like I could go a bit crazy. Working from home every day, especially when my husband's out of the country, can leave me feeling edgy and irritated by nightfall. I mean, there's only so much meaningful conversation I can have with my dog. These are the days I especially appreciate when I can retreat to my Thursday night group of ladies. I guess you could call them my "small group," but they're so much more than that. This eclectic group of women is who I can bear my soul to, cry and laugh with, or send a quick text to pray when I'm worried about one of my kids. They are my community—and they all uniquely make an impact and difference in my life. I'm grateful to do life with these women.
We are all wired for community—to be relationally connected with others. This month, we'll be taking a look at the book Creating Community by Andy Stanley and Bill Willits. This book will take you through how you can implement North Point Community Church's proven strategy for a thriving small group culture in your church. Each week we'll dig into one of the five parts for developing a small group culture in your church.
Cravings
There are days when I crave Starbucks—but not just any Starbucks. I want to go to the store where they call me by name, know my drink, and the table of retired ranchers invite me to come over and sit so I can fill them in on what's happening with my kids. Starbucks does a great job of creating an environment where people connect—not just with their coffee, but with each other.
We tend to live in a world surrounded by busyness and people; so much so that we often do whatever we can to avoid people—even when we're surrounded by them all day long. Because we avoid contact, many people today are living in isolation and loneliness. In the midst of being alone, we crave relationship. We want to connect, to have people know something about us, to be able to share the intimate details of our busy lives.
Wired
We are not alone—and we never were meant to be alone. God wired us to be in relationship—with Him and with others. It's part of our genetic makeup because we are created in His image—and God is a relational being. When we lack connection with other people, we pay a price. We lose perspective on life, develop a fear of intimacy, become selfish, and even our physical health can suffer. We are created for deep and meaningful connections with other people, this characteristic is how we best exemplify the God who created us.
Dream
We all have dreams, hopes for our future. God has dreams for us as well. One of his biggest dreams for us is authentic community. Jesus' prayer on the cross was that we would experience meaningful relationships. When we intimately connect with each other as Christians, it provides an unspoken message to unbelievers in a magnetic way. God has called the church to create environments where authentic community can begin, grow and thrive.
Think On This
Think of a meaningful relationship you have. What makes it significant? Why do you think God wired us to be in relationship with others and with Him? When have you felt isolated or alone and how did that make you feel? How has authentic community impacted your faith journey?
Follow Us
Stay connected to us and be the first to know about exclusive deals and upcoming events.