Go Put Your Strengths to Work Book Study,Week 4
Have you ever been in a job interview and when the question is asked, "Can you describe your strengths?" you instantaneously are at a loss for words? For some odd reason, it often seems difficult for us to talk about the things we do well, those tasks we're actually good at. We're taught from a […]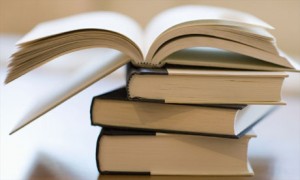 Have you ever been in a job interview and when the question is asked, "Can you describe your strengths?" you instantaneously are at a loss for words? For some odd reason, it often seems difficult for us to talk about the things we do well, those tasks we're actually good at. We're taught from a young age to be humble and not to brag about something we do well. But then we grow up and want our strengths and talents to shine on the job, yet when we're asked what we do well by a superior, we clam up and are afraid to express what should be the obvious.
In Steps 5 and 6 of Buckingham's book, Go Put Your Strengths to Work, readers are challenged to publicly recognize and acknowledge their strengths to their bosses in Step 5 and then, in Step 6, Buckingham provides the tools for building strong habits for working in and through your areas of strength.
Speak Up
We know deep down that if we were working within our areas of strength on the job that we would be happier and more productive. Unfortunately, it doesn't matter whether you're in the business world or in ministry, we can get stuck in tasks that aren't a good fit for us simply because we said "yes" once and haven't been able to figure out how to get out of the job. Buckingham recommends having a conversation with someone else about what things strengthen and weaken you on the job. Talk to a friend, spouse, or trusted co-worker as a trial run so you can feel comfortable and confident before you approach your boss. Then, approach your boss with the premise of "this is how I can help you," and talk about your using your strengths more on the job. Give at least two examples of how you've positively and productively used your strength in the past week. Then explain precisely how your strength helps you in your job.
On the flip side, you also need to talk about your weakness—another interview question that tends to leave us at a loss for words. The hardest part about this conversation point is not spinning your weakness in a positive way—something we tend to do to avoid looking bad in front of the boss. Talk about specific examples of how your weakness has slowed you down on the job and reiterate how important it is for you to work in areas where you can be the most beneficial to the church or company you work for.
The final part of speaking up about your strengths is to talk to your boss about how he or she can help you. Ask your boss to hold you accountable to sticking to working in areas of strength and to try to avoid asking you to do tasks that slow you down or take you away from jobs where your strengths can be used best.
Keep It Up
We all know how easy it is to slip back into old habits—even if we know they're not good for us. So Step 6 in Buckingham's book provides us with five strong habits to keep us on top of working in our strengths. Here's a review:
Every Day: Look over your three strength statements and your three weakness statements.
Every Week: Complete a strong week plan.
Every Quarter: Close the books on your strengths.
Every Six Months: Pick a week and capture, clarify, and confirm your strengths.
Every Year: Take the Strengths Engagement Track survey.
Standing up for your strengths can be risky, but the reward will reap tenfold for you and your ministry if you can apply your strengths every day in your career.
Think On This
Who can you "practice" your strengths and weakness conversation on so you feel comfortable and confident in what you will say to your boss? Why is it difficult for us to express our strengths and weaknesses to others? How will your ministry benefit from you working specifically in your areas of strength?
Follow Us
Stay connected to us and be the first to know about exclusive deals and upcoming events.