A Sense of Urgency Book Study, Week 4
Every church has them—the folks that despise change and will do anything and everything to halt it. They will go to great lengths to convince others that the status quo is where it's at and their efforts to keep things as they are can drain not only leaders, but the church as a whole. In […]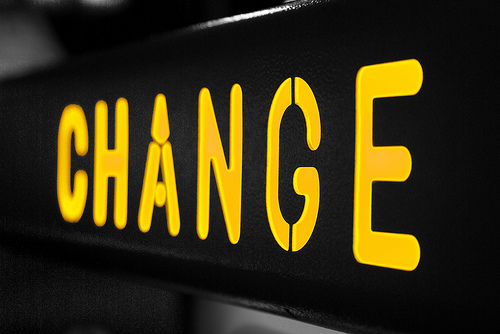 Every church has them—the folks that despise change and will do anything and everything to halt it. They will go to great lengths to convince others that the status quo is where it's at and their efforts to keep things as they are can drain not only leaders, but the church as a whole.
In the last two chapters of the book A Sense of Urgency, author John Kotter covers the last tactic for creating a sense of urgency: dealing with the NoNos (the naysayers) who can be more dangerous than they appear, as well as how to sustain a sense of urgency over time.
A Constant Thorn
The NoNo type of person is quite different from the skeptic. A skeptic can help keep things in check and, once they've been convinced that their opinions are wrong or have been dealt with, can be an initiative's biggest champion. The NoNo is very different—this person will do anything and everything to discredit those trying to create a sense of urgency. They'll do anything to derail the process that's working toward change. These folks can be dangerous and need to be dealt with in one of three ways:
Distraction

– Give the constant naysayer a special assignment that occupies his or her time, or pair that person up with someone who understands their number one job is to keep the NoNo from creating problems.

Confrontation

– Be straightforward with the NoNo and let the person know how they're hurting growth within your organization. This may be difficult because if your naysayer is in a position of leadership or a volunteer on your team, you may need to ask them to step down. One person can undermine your sense of urgency, move toward change, or potential to grow—what may be uncomfortable in the short-term will greatly benefit your ministry in the long-term.

Pressure

– Sometimes a NoNo just wants to battle with leadership, so take yourself out of the equation. Instill your sense of urgency with key lay people and your congregation at large. The more others are on board with the change and feel grounded in it, the more pressure they'll apply to those who fight it. Sometimes the best influencers on the naysayers are those who are strong advocates for change and are not on your church staff.
Keep the Fire Burning
Often when you have a short-term success, you've implemented new strategies that are working, it becomes difficult to keep a sense of urgency going in order to accomplish a bigger goal or sustain an even higher level of success over time. Kotter recommends establishing a sense of urgency within your culture—create an environment where people value growth, new opportunities and innovation, and continuously find and discover ways to reach your goals and support your vision. When leaders can model the behaviors they want to see in their culture, urgency will continue and thrive in your ministry.
Think On This
How do you currently deal with the NoNos in your ministry? In what ways can you be more proactive in dealing with the NoNos you encounter? In what areas do you need to move from complacency to urgency? How can you create and instill a culture that values new opportunities and growth?
Follow Us
Stay connected to us and be the first to know about exclusive deals and upcoming events.