The workshops were awesome! They were exactly what I needed to move forward as a wife, mother, church worker and child of God.
– Dawn, St. Luke's United Methodist Church
I'm not sure I was "convinced" of preconference until I experienced it. I would highly recommend it. Those breakouts were invaluable.
– Abby, Perrysburg Alliance Church
The first session for OC12 may begin on Wednesday night, but there's plenty of action going on earlier in the day at Preconference! If you've never attended Preconference before, we consider it the how-to, hands-on portion of the event focused on ready to implement, practical information. Group sizes are typically smaller than main conference workshops, so it gives you a better chance to ask questions, speak with the presenter and network with others of similar interest.
This year, we have 52 different workshops offered in 13 different tracks: Preschool Ministry, Children's Ministry, Student Ministry, Senior Pastors Forum, College Ministry, Special Needs Ministry, Small Group Leaders, Investing in Your Volunteers, Middle School Ministry, Getting Parents Involved, The Start Up Church, Family Experience Nuts and Bolts and Social Media in Ministry. You're sure to find something that not only sparks your interest but also speaks to a need. Our presenters are experts in their field, and we believe they each have something immense to offer.

Additionally, we are thrilled to offer workshops by the International Network of Children's Ministry and Youth Specialties. Consider these tracks a two-conference-in-one opportunity! We know budgets are tight and travel expensive, so our hope is that you can use your resources more efficiently with these options. Both tracks are included in the price of Preconference. Simply select INCM or YS options for one or more of your workshops.
By attending the Preconference, you'll get to pick from an additional four workshops presented by the team at International Network of Children's Ministers including Michael Chanley, Gina McClain, Jonathan Cliff and Steve Adams! Click here for more details.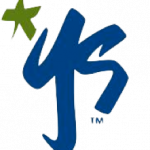 Hear from student ministry experts Mark Matlock, Kara Powell, Mark DeVries, Kenda Creasy Dean, David Kinnaman and Robert Epstein during this great opportunity to get a taste of Youth Specialties at Orange! Click here for more details and a spiffy video.
We hope you'll consider joining us for Preconference at OC12!