A Sense of Urgency Book Study, Week 2
Over the past week there has been a story circulating through Facebook, Twitter, celebrity endorsements, and online news outlets that has fueled a sense of urgency—a video posted on YouTube about the Ugandan warlord, Joseph Kony. No matter what your thoughts on the video or campaign, this story evoked a lot of emotion and urgency […]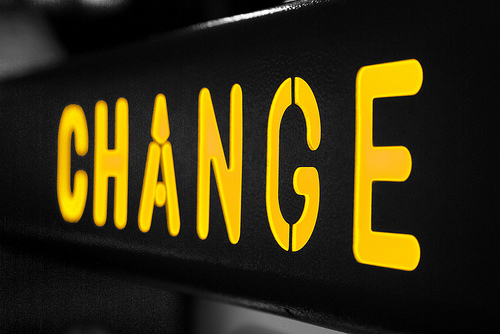 Over the past week there has been a story circulating through Facebook, Twitter, celebrity endorsements, and online news outlets that has fueled a sense of urgency—a video posted on YouTube about the Ugandan warlord, Joseph Kony. No matter what your thoughts on the video or campaign, this story evoked a lot of emotion and urgency among Westerners in a matter of days, thanks to the accelerated news cycle in an Internet era. This viral video demonstrated so well the power of how a story can speak to hearts and fuel a sense of urgency among people.
In chapters 3 and 4 of the book A Sense of Urgency, author John Kotter outlines how to increase a true sense of urgency with one strategy and four tactics. Chapter 4 reveals the first of those tactics. One theme is very clear throughout these two chapters and is also very much a part of the Orange philosophy—strategy. Let's take a look. . . .
True Urgency
Kotter outlines the strategy for creating a true sense of urgency as this, "Create action that is exceptionally alert, externally oriented, relentlessly aimed at winning, making some progress each and every day, and constantly purging low value-added activities—all by always focusing on the heart and not just the mind," (p. 60). When we aim for the heart, there are four tactics that have five characteristics that will successfully increase urgency: 1) thoughtful human experiences, 2) effective experiences that work appropriately on all of our senses, 3) experiences that are not designed to create just any emotional reaction, 4) experiences that are rarely, if ever, explained, and 5) experiences that lead us to raise our sights and emotionally embrace goals beyond maintaining the status quo.
Chapter 3 gives great suggestions on how to create meaningful experiences such as eliminating barriers during presentations like podiums, using appropriate humor, being vulnerable and avoiding PowerPoint slides that are cluttered with too much information.
On the Outside Looking In
Chapter 4 is filled with information on the First Tactic: Bring the Outside In. For the church, the ideas provided in this chapter give leaders a wealth of strategic information on not only fueling a sense of urgency, but also smart techniques to improve and grow your ministry. Here are just a few of the ideas to glean from this chapter:
Reorganize the problem of internal focus

– When you think you have the answers to problems and others don't, the instinct is to not pay attention to others—especially outsiders. Changing your culture to an externally focused one will help people naturally look to the outside for relevant information and new possibilities.

Listen to customer-interfacing employees

– Who are these people in the local church? Your volunteers! They have a pulse on the kids, students, and families you're trying to reach. Listen carefully and often to volunteers and seek their input on a regular basis.

Send people out

– Whether it be your staff or key volunteers, send them out to observe and capture the wealth of information and ideas available at not only other churches, but businesses and organizations who are successfully reaching today's families.

Bring people in

– As important as it is to send people out, it is also beneficial to bring experts into your church to look at your environments and culture with an outsiders perspective.
Think On This
What stories can you tell that will create a sense of urgency in your ministry culture? What are the barriers you currently have in your ministry that are preventing you from telling a compelling story? How are you gleaning information about customers—people you're trying to reach in your community? Where can you send people out in your local community to learn more about how to successfully reach families?
Follow Us
Stay connected to us and be the first to know about exclusive deals and upcoming events.