A Sense of Urgency Book Study, Week One
We live in a fast-paced world. It seems as if everything around us is constantly changing and we need to kick into high gear in order to keep up with the pace. Sometimes, we live with urgency but sometimes we just like to "look busy," creating a false impression for others that we're constantly in […]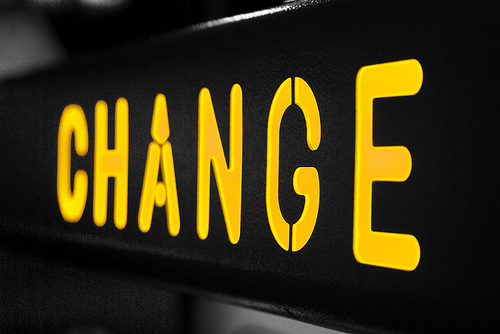 We live in a fast-paced world. It seems as if everything around us is constantly changing and we need to kick into high gear in order to keep up with the pace. Sometimes, we live with urgency but sometimes we just like to "look busy," creating a false impression for others that we're constantly in a pace that few can equal or keep up with. But if we want to move forward with success, we need to shed the false sense of urgency for the real thing—one that will have us moving faster and smarter into future success.
This month we're going to dig into John Kotter's book, A Sense of Urgency. This is not a foreign concept to those in full-time ministry; after all, the message we want the world to know and embrace is one of utmost importance. Yet the church can be the biggest culprit of complacency and creating a false sense of urgency. Over the next few weeks we'll look at the tools you need to create a sense of urgency that will have you working smarter and become a core piece of your ministry's culture.
Real Urgency
We've all been in situations that are urgent: getting a child to the ER when she's broken an arm, filing the last bit of paperwork before the due date to get that long-awaited loan, or returning an email to calm anxious nerves and ward off an impending disastrous situation. Kotter describes true urgency as a focus on critical issues driven by a deep determination to win. It involved making real progress every day and a positive and focused force. The first two chapters outline what real urgency is and two of the problems that often stand in its way.
The Enemy: Complacency
Sadly, the church knows this enemy all too well. So many ministries get set in their ways, content with the status quo and too afraid to stir the waters that may result in members becoming angry or worse—people may leave the church. A complacent ministry clings to what they know because they're irrationally afraid of the consequences of change. The unfortunate result of a complacent church is that it only tends to become more complacent and this attribute then is the only thing that grows in the church.
The Deceiver: A False Sense of Urgency
We run from here to there; busy, busy, busy. Everything is urgent—or so it seems. Does that describe your Sunday mornings?
A false sense of urgency can be highly energetic, but it's fueled by anxiety and anger. This type of urgency creates activity but not productivity. False urgency can be mindless running; Kotter describes it well, "Run-run, meet-meet, talk-talk, defend-defend, and go home exhausted." [p. 25]
Often the solution to these two deterrents toward urgency starts with one person who sees and recognizes the complacency and false sense of urgency within an organization and is willing to step out of the herd and take action.
Think On This
What are things that you'd consider "urgent" in your ministry today? How do you tackle the problem of complacency in your church? What areas of complacency are you battling right now? What are the "red flags" in your ministry that alert you to a false sense of urgency?
Follow Us
Stay connected to us and be the first to know about exclusive deals and upcoming events.