You Aren't Alone
At Orange, we don't have customers. We have partners. And that's not just some catchy marketing word. We really mean it. In fact, we try and go out of our way to prove that to you. After all, partners don't leave each other to do ministry alone. The best way we know how to demonstrate […]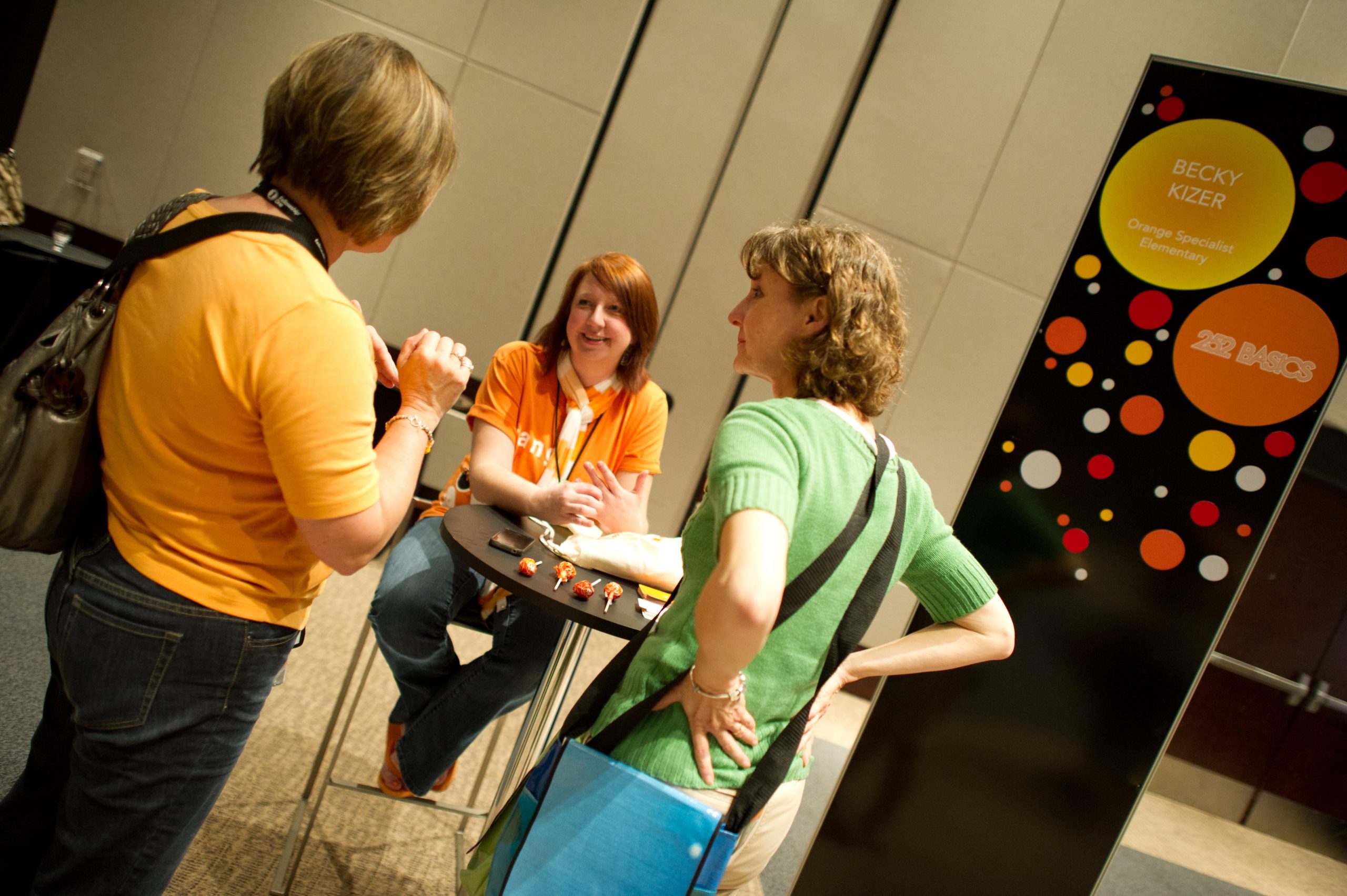 At Orange, we don't have customers. We have partners. And that's not just some catchy marketing word. We really mean it. In fact, we try and go out of our way to prove that to you. After all, partners don't leave each other to do ministry alone. The best way we know how to demonstrate that is through our Orange Specialists.
So, what exactly is an Orange Specialist, or OS? The role of an Orange Specialist is to build meaningful relationships with our partner churches. Through these relationships, they come alongside leaders implementing the Orange Strategy—getting to know the ministry the leader is working within—and then working with the leader to help them take the next best step for them in Orange implementation. OS' are practitioners of the curriculum, having implemented it in ministry settings as leaders themselves, so they understand where our partners are coming from. They help partners go beyond an academic understanding of children's curriculum to a hands-on understanding.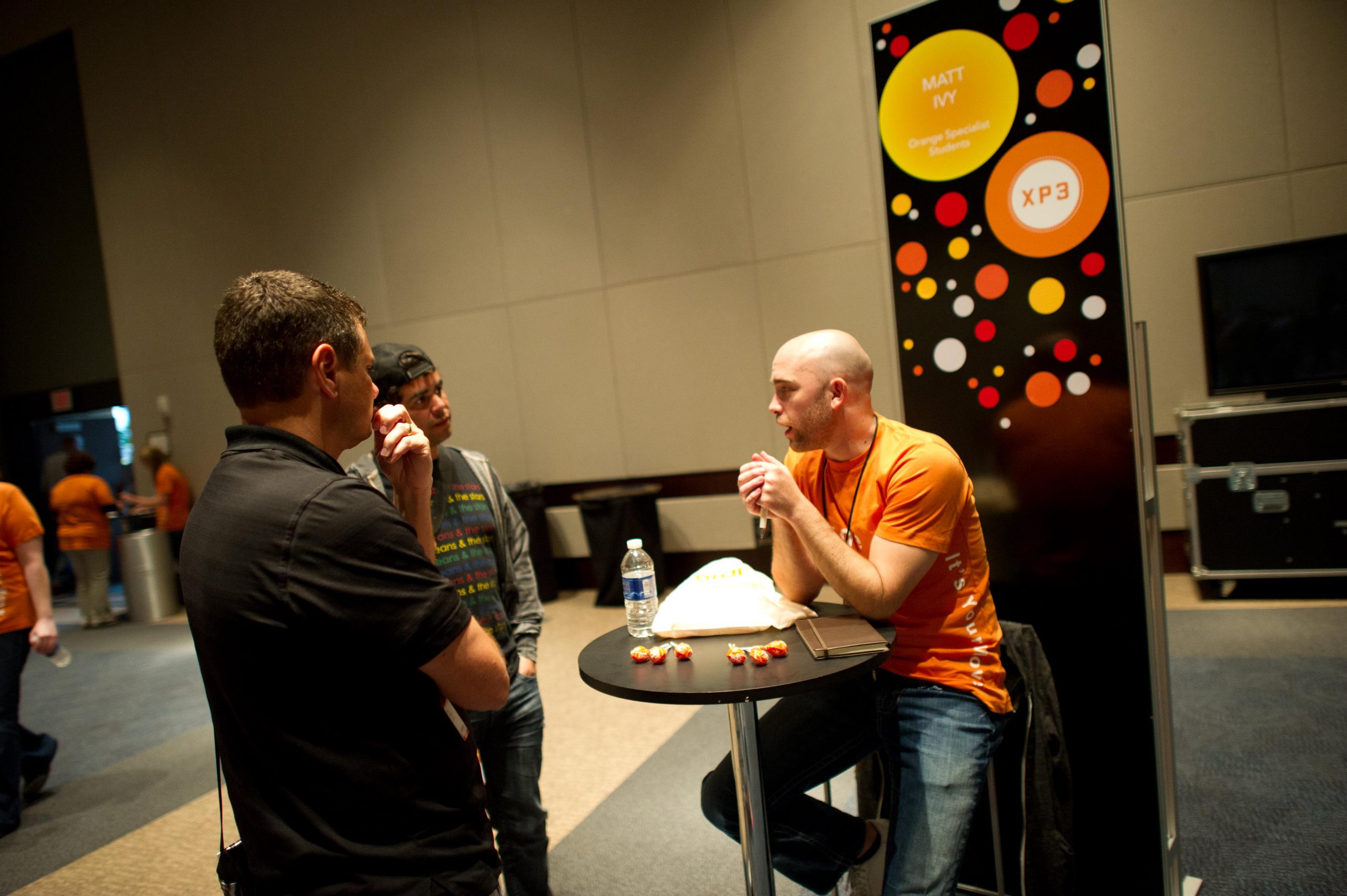 Orange Specialists are your biggest cheerleaders! They are available to do a complete walk-through of the curriculum site, as well as discuss best practices, implementation, volunteer training and recruitment, parent involvement, time management, budget concerns, trouble-shooting, vision casting . . . and the list goes on. One of an Orange Specialists' most significant roles is to serve as a sounding board for our partners to express feedback and to garner encouragement and practical advice. They love being a part of their Orange story and want to be the supporter that they can always rely on, a true partner in ministry!
But you don't have to take our word for it. Here are the opinions of some of our current partners:
"When Momentum Church began using First Look curriculum, I was amazed at the amount of material and resources that were available. Beyond the weekly lesson plans, there were resources for parents, music, drama and even training. And though there are extensive explanations of how to use each part, my daily schedule as a children's pastor is already full, and I simply didn't have time to sit down and read through every file before implementing the curriculum. It was such a blessing to have our Orange Specialist talk with me, and walk through an overview of the entire program. She was able to highlight what parent resources might work best with our congregation and the culture of our church. She gave me some awesome ideas of how to help get the many resources available into the hands of the parents and the teachers, too. Having our Orange Specialist let me begin to immediately take full advantage of the curriculum benefits!"
— Barbara, Momentum Church, First Look Partner
"I can honestly say that I would not have been able to move forward without my OS one year ago. I didn't have the courage or the knowledge I felt I needed. We kicked off Orange last year and we have made incredible strides due to her support. She's like an audio user's manual and each time I've had a question or needed direction she was there. I can read manuals and follow instructions pretty well, but to have her by my side from the very beginning and knowing that she believes in helping us reach families is so worth it.
"We are all ultimately after the same thing, right? All of our vision statements lead to the same end result, right? We want to give and show families Jesus, and my Orange Specialist has helped me do that. She believed in me when my world became lonely as we were making changes within our church and children's program. She gracefully nudged me into a position where I believed in what I was doing so much that I found myself making changes without being afraid of the outcome.
"We don't always have others within our churches who can help with a new curriculum or think of creative ways to do ministry. We usually get a manual or a CD, but with Orange you get the very best of what they can offer—a person! You get a specialist who believes in you as a church leader, wants to see your ministry succeed, and will follow up with you to see how things are going. You get a person God has placed in our lives to help us reach people for Jesus."
— Lisa, Temple Baptist Church, 252 Basics Partner
"As an XP3 subscriber I have virtually unlimited access to the XP3 team through my OS. From day one, I had questions, and she either had the answers I needed or knew someone who did. From questions like, 'How do I customize the curriculum for my unique setting?' to 'I'm making a giant banner for a retreat, can I get that series poster in a larger format?'
"Sometimes from out of the blue, I'll get an email or a phone call from my OS, either to let me know of something that's coming that they are excited about, or sometimes just to see how things are going in my ministry. I have been in student ministry for almost 16 years, and never have I received the amount of personal attention and accessibility that I have received from the Orange team.
"One of the benefits of partnering with an organization that works with thousands of churches across the nation and around the world is that there is very little that they haven't seen. My Orange Specialist is uniquely positioned to fill in the gaps with information and experience that I just don't have access to. They have answers for questions I had not even thought to ask.
"What began as a professional contact has very quickly evolved into an authentic friendship. I know that if I ran into my OS at a conference or an event, she would not only recognize me, but call me by name, give me a hug and ask how my wife and kids are doing."
— Todd, Hunter Hills Church, XP3 Partner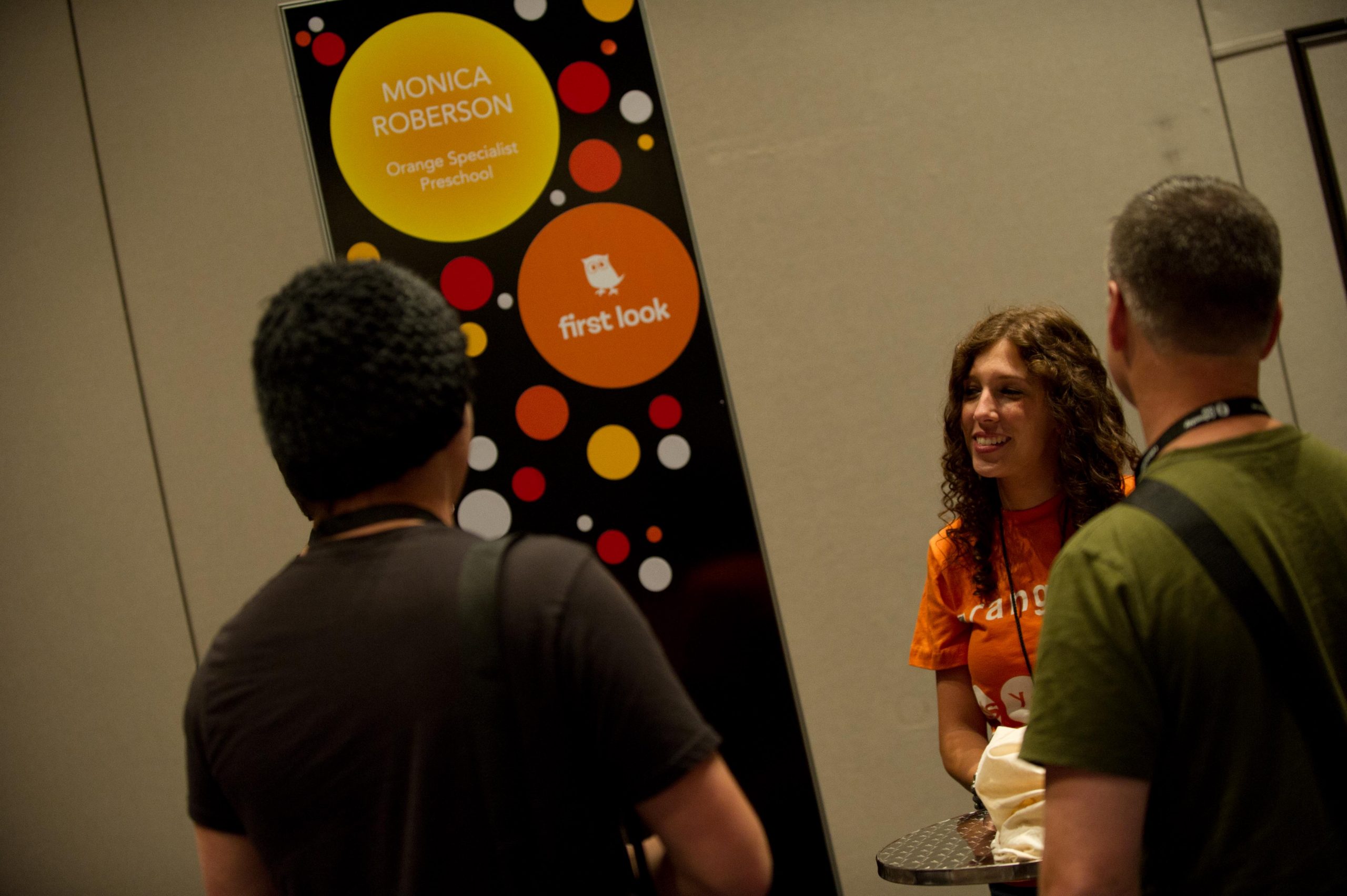 Get to know your Orange Specialist a little better:
Abbey Carr
Amy Grisham
Annette Stickney
Becky Kizer
Courtney Templeton
Deb Springer
Jeremy Zach
Joy Bowen
Kristen Brady
Kristie McCollister
Matt Ivy
Misty Phillips
Stephanie Porter
Susan Richards
Gay Tucciarone
And don't miss your chance to meet them in person by coming to OC12 or one of our meet-ups!
Follow Us
Stay connected to us and be the first to know about exclusive deals and upcoming events.