So Much More Than Coffee
We at Orange are big fans of coffee, especially Land of a Thousand Hills Coffee Co. Many of you have enjoyed their benevolent brew the last few years at Orange Conference, and some of you also serve it at your home church. Well, now we've gone an extra step in our partnership with them to […]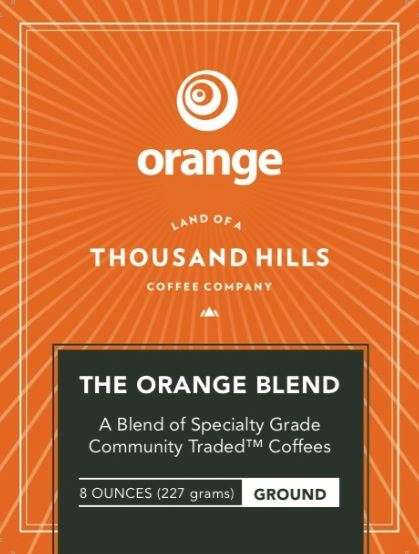 We at Orange are big fans of coffee, especially Land of a Thousand Hills Coffee Co. Many of you have enjoyed their benevolent brew the last few years at Orange Conference, and some of you also serve it at your home church. Well, now we've gone an extra step in our partnership with them to bring you a fundraiser option for The Orange Conference.
We realize it takes a lot of work and sacrifice for many of you to join us each April. We are deeply appreciative of that fact, and always want to help remove obstacles that prevent you from attending. It's no surprise that money is at the top of that list, and we hope this new coffee fundraiser will provide you with an ongoing option to support your team in getting to The Orange Conference.
So, here's the deal. You buy a minimum of 35 bags of the Orange Blend coffee at $8 each. Yes, we have our own blend! It contains specialty grade beans from Rwanda, Haiti and Thailand. Then, you'll let your church family know that this is a fundraiser and you'll be selling the bags for a slight profit with the proceeds to pay for Orange Conference registrations for your team. It's as easy as that!
At this time, the program does not have a start or end date, so you may use it at your discretion to raise funds for The Orange Conference. We have negotiated this offer with Land of a Thousand Hills Coffee Co. to be used exclusively for OC registrations, so please do not use this program for any other fundraisers.
And for those of you unfamiliar with Land of a Thousand Hills Coffee Co., this generous java is more than just excellent coffee, it's a resource. Both your community and rural villages around the world will benefit from your support. Proceeds will allow local leaders to influence the faith of both the next generation, and of Rwandan, Haitian and Thai coffee farmers working to restore, reconcile and rebuild their lives and families. Share in this journey. Drink Coffee. Do Good.
For more information, visit our website.
To order your coffee, visit Land of a Thousand Hills Coffee Co.
And if you'd like to learn more about Land of a Thousand Hills Coffee, check out these two videos:
Engaging Redemption Through Coffee
Small Things with a Big Impact
Or, download a PDF to share with your ministry team: LOTH Mission Overview
Follow Us
Stay connected to us and be the first to know about exclusive deals and upcoming events.