11 Random Things I Learned About Church and Marriage on the Orange Tour
You may or may not know, but Orange goes on one-day tour stops across the country. Of all the Orange Tour stops, I made the ones in Birmingham, Charlotte, Indianapolis, Jacksonville, Houston and Dallas. Shewww. Here are a few random things I learned on the ride: Almost every church has someone who, to use Bill […]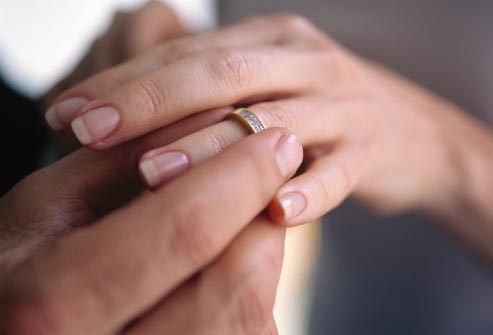 You may or may not know, but Orange goes on one-day tour stops across the country. Of all the Orange Tour stops, I made the ones in Birmingham, Charlotte, Indianapolis, Jacksonville, Houston and Dallas. Shewww. Here are a few random things I learned on the ride:
Almost every church has someone who, to use Bill Hybel's words, has a holy discontent when it comes to the lack of emphasis placed on marriage at their church.
Church staff members struggle in their own marriage. I talked to one children's pastor whose husband had left her. She also told me that six out of the 50 paid church staff members at her church had gotten a divorce within the last five years.
Few churches have staff members with marriage ministry in their job description.
When churches move to a Family Ministry model, they can't help but see marriage under the banner of family. That's really good news.
Family ministry and adult small groups can have a hard time playing together. I think this is due to the fact that few of them work together on a daily basis.
It seems that almost no one disagrees that the best thing a church can do for a kid is to help their parent's marriage.
When I suggest that the church must move from doing "something for marriage" to a "strategy for marriage," church leaders get it, and agree. (It's nice to be agreed with.)
When I hear stories of marriages saved, it almost always involves another couple coming to the rescue.
Church members and attendees seem to think that most of the marriages in the church are perfect.
Call me a brown-noser, but Reggie Joiner and the Orange staff have given MarriedPeople the gift of all gifts by allowing us to be a part of what God is obviously blessing through Orange. I'm so thankful, so thankful.
I feel very sure I'm supposed to be doing this thing called MarriedPeople. It's hard. A "regular" job sounds really great some days, but I'm supposed to be doing this.
When it comes to marriage ministry in your church, what random thing pops out at you?
From 2001-2010, Ted Lowe worked as the director of MarriedLife at North Point Community Church. His wife Nancie played a huge role in hosting and planning MarriedLife programs at North Point. It was during their time at North Point that they decided they not only wanted to help the married people at North Point, but married people at churches all over the world. So, in partnership with Orange and church leaders everywhere, they are working fast and furiously to—HELP CHURCHES HELP MARRIAGES. They have three children: Chapman (10), Judson (7), and Teddie (5), and live in Cumming, Georgia. You can follow him on Twitter and Facebook.
Follow Us
Stay connected to us and be the first to know about exclusive deals and upcoming events.