Finish It
Happy New Year! As you look ahead on the blank slate of 2012, what do you hope to accomplish in your church, your ministry, your home, or internally? What do you want this year to look like in each of those aspects? Jon Acuff, one of the main speakers of the upcoming Orange Conference 2012, […]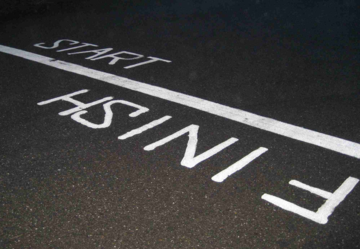 Happy New Year! As you look ahead on the blank slate of 2012, what do you hope to accomplish in your church, your ministry, your home, or internally? What do you want this year to look like in each of those aspects?
Jon Acuff, one of the main speakers of the upcoming Orange Conference 2012, posted some great thoughts a week or so ago about finishing goals or tasks. Check out what he has to say, and consider signing up for The Orange Conference to hear more from him and other great ministry leaders!
Today, I turned 36.
And looking back over the last year of my life, there is a one lesson that stands out from all the things I learned.
I am amazing at starting things.
I start new books, new dreams, new projects, new ideas with an admirable amount of energy, enthusiasm and drive.
Finishing things?
That's another story. Finishing is kind of a drag to me. CLICK HERE FOR MORE.