Snowballing Culture
Wouldn't it be nice to have a church where people from different generations had a deep-seated desire to be around each other because they valued the differences of the others? Wouldn't it be great to have older adults that actually embraced their role of discipleship? And, wouldn't it be amazing to have a bunch of […]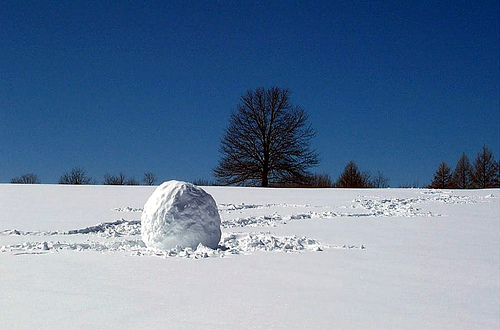 Wouldn't it be nice to have a church where people from different generations had a deep-seated desire to be around each other because they valued the differences of the others? Wouldn't it be great to have older adults that actually embraced their role of discipleship? And, wouldn't it be amazing to have a bunch of younger people that felt like they belonged in the overall church?
We all would answer these positively. Or, at least, I hope so. But most of us have experienced the difficulties in creating such an environment.
When we talk about a solution to the relational chasms between generations we often talk about mentorship. We think about the practicalities of who we can approach, how to approach them and typically how to get the most amount of people involved—immediately. We dream of the connections to be made and the transformation stories to be told.
But, if I may, I would suggest we ought to be talking about creating culture instead.
Because we too often jump to an eHarmony-for-Mentors approach where masses of people are lured into a programming of relationship, we inevitably miss the creating of culture. Out of a desire to mass-produce, we get both potential mentors and mentees to sign up and in much excitement we begin connecting the dots. If you've tried this approach then you know that it might look good initially, but most of these connections don't last. This can be awkward and cold at best. And, the reality is, at its worst this approach can end up crushing the potential of cultivating the culture we all long for.
Creating culture requires paying the price of time—and much of it. It requires patience and a posture that values individual steps as markers of success. And possibly at times, a posture that rejects the tendency to force mass production. This is hard for us Americans. So, here are a few things we can do to connect people in more sustainable and culture-shaping ways:
Begin by focusing on those in your church you already know have a heart for people of different generations.
Find an older adult that is relaxed, committed to Scripture and is a good listener. Then, find younger people that are in a place where they could use someone else's wisdom in a particular area of their life. Maybe even begin with a vocational interest.
Intentionally, but personally, connect these two individuals for one cup of coffee or lunch.
Follow up with both individually, afterward, to see if they connected with each other. If so, encourage them to get together again. If not, talk positively about what they did learn and then look for another potential connection for them.
Taking it one step at a time like this is the starting point of creating culture. A culture cannot be created overnight. It takes time. Time is a big price to pay, but it's always worth it when there are connections made and those individuals begin talking about it with others they know. When this happens, the snowball just gets bigger.
Chuck Bomar is part of the creative team for XP3 College (www.xp3college.org), and the author of several books, including his latest, Worlds Apart: Understanding the Mindset and Values of 18-25 Year Olds.
Follow Us
Stay connected to us and be the first to know about exclusive deals and upcoming events.