Poisonous Statements
by Billy Phenix James 3:8 is a scary but important reminder. "No man can tame the tongue. It is a restless evil, full of deadly poison." As parents, we must realize that one of the most defining influences on our kids is our words. What we say can make or break our kids. James reminds […]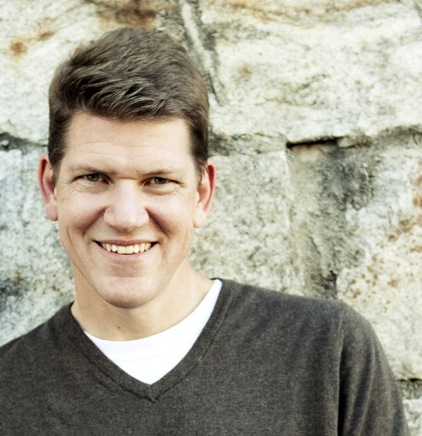 by Billy Phenix
James 3:8 is a scary but important reminder.
"No man can tame the tongue. It is a restless evil, full of deadly poison."
As parents, we must realize that one of the most defining influences on our kids is our words. What we say can make or break our kids. James reminds us that in our broken state our tongue is restless. That means it's going to take a lot of energy to tame our words and to speak deliberately to our kids. This is especially true when we are frustrated or angry.
Here's a quick, partial list of poisonous statements that we say when we are not on our game as a parents.
"Because I said so." I kick myself when I go this route with my kids. It's a cop-out. Yes, I have the authority to play this card, but this is a missed opportunity to teach, mold, and help them understand the wisdom behind what I am asking them to do.
"If your friends jumped off a cliff, would you?" This statement does two things. It undervalues the gravity of what our kids are facing. To them, it isn't that simple. This approach also undermines the power in any future positive peer pressure. The goal isn't to lead them to ignore their friends. The goal is to teach them to discern wisdom from foolishness.
"I don't have time for this." What this statement is saying is that you don't have time to process wisdom and truth with your kids. That, itself, is the problem. We have the responsibility to deposit wisdom in our kids. If you don't have time, something has to change.
"What were you thinking?" Usually the unspoken, honest answer from your child is "I wasn't, and I don't know why." Mashing his face in it simply adds embarrassment and shame. A parent's role is to help him learn how to think clearly and act wisely. You taught him to walk. You never asked your toddler, "Why do you keep falling down?" Similarly, now it's time to teach him to think with the same level of patience, strategy and grace.
"Why can't you be more like ______." As parents, our job is not to make clones. God has given each child unique gifts and talents. Likely, her strengths are also her greatest weaknesses. The only template any of us has is Christ. Time is better spent enhancing her unique gifts.
"It's not that big of a deal." Trouble and worries are a matter of scale. Your child's problems don't seem big to you as a grown-up, but to him, they are huge. The hidden message from you when you claim it isn't a big deal is "I don't care." Instead, work on the issue together, even if you have to dig deep to stir up the energy to be empathetic.
"Is THAT what you're learning at church?" Leveraging church to get your way as a parent leads kids to resent church, God, and His Word. As a child grows, he'll realize that he can easily release himself from guilt by simply disconnecting from church (and God). Problem solved. Conversely, it's always a better plan to see God's wisdom as a playbook and promise, not a guilt trip.
It's no wonder James moves quickly to the next verse:
"Who is wise and understanding among you? Let him show it by his good life, by deeds done in the humility that comes from wisdom," (James 3:13).
As parents, one of the wisest, most humbling things we can do is to control our tongue.
What poisonous words do you need to eliminate? What are some positive words that you can say?
Orange is excited to have Billy Phenix, campus pastor of Buckhead Church, as a featured writer this month on the Orange Leaders' blog. Billy was on the initial team that launched this first, off-site campus of North Point Ministries in 2001. In this role, Billy leads the staff of Buckhead Church and oversees all aspects of its operations. Previous to his role as campus pastor, he served in a variety of areas in NPM, including singles, students, and children's ministries as well as Starting Point.
Prior to joining NPM in 2000, Billy worked in full-time student ministry and as a corporate architect for Chick-fil-A, Inc. Billy is an Atlanta native, Georgia Tech grad, and currently lives in East Cobb with his wife, Joy, and their children, Ellie and Josh.
Connect with Billy at www.BuckheadChurch.org, or on Twitter, @billyphenix.
Follow Us
Stay connected to us and be the first to know about exclusive deals and upcoming events.