BUSTLE
by Billy Phenix "What do you feel threatens the health of families the most these days?" Throughout my years in ministry, my thoughts on that oft-asked question have changed. However, today my answer is as clear as it's ever been. For me, the "health of families" means all forms of health—physical, emotional, relational, and spiritual […]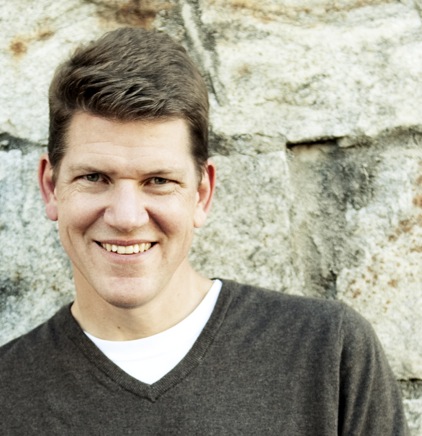 by Billy Phenix
"What do you feel threatens the health of families the most these days?"
Throughout my years in ministry, my thoughts on that oft-asked question have changed. However, today my answer is as clear as it's ever been. For me, the "health of families" means all forms of health—physical, emotional, relational, and spiritual health.
So, what would you say? How would you answer that question?
My answer is this: One of the greatest threats to families is the mismanagement of time.
Hopefully, you understand why this is. It's not hard to see the daily battle against the calendar. We know about the race from alarm clock to bus stop to school to practice to homework to bed (while cramming to eat something quasi-nutritious, sign permission forms and figure out how to pay for it all). Still, it is a threat that can be subtle and sneakily invisible. But I simply think the mismanagement of time is killing families. Here's how the threat makes its mark
We give away too many valuable minutes to activities that aren't as important as the family. This is not (necessarily) a rant against involvement in sports, clubs, arts, or play dates. However, any non-family activity should fit in and around the plan that the family strategically decides that it needs to stay healthy. Teaching a kid to hit a baseball or play violin is fine, but not at the expense of him being connected well to his family—and ultimately, his Savior.
A lack of time causes stress among family members that impacts everything from physical health to relational wellbeing. When everyone is running around with his or her hair on fire, nobody is very likeable. Nobody eats well. Nobody uses enough words. No one listens well. No wonder everyone bickers and whines.
The mismanagement of time minimizes "open time" for simple, life-exploring conversation to happen. The potential for the best conversations "happens" amid an agenda-less day. Some of the most beautiful family moments occur on lazy Saturdays or easy evenings at the dinner table. And this is where much of the higher questions / thoughts about God and life happen.
It kills our "antennae." We become more oblivious to the simple, subtle cues that kids give. When these cues are seen and heard, they offer insight into their unspoken feelings and thoughts. Ultimately, it gives parents a greater ability to parent well. The time-crunched pace is unable to see or hear these hidden gems.
The mismanagement of time forces families to "divide and conquer" all of the activities on the calendar. Division in family is never a great goal. When the schedule is gracious, the family can "all go."
As a father, there are days that I need to stick Psalm 39:5-6 to my forehead. It says:
"You have made my days a mere handbreadth; the span of my years is as nothing before you. Each man's life is but a breath. Selah
Man is a mere phantom as he goes to and fro: He bustles about, but only in vain . . . . "
I pray that I remember that the most valuable asset in my life is time. I can choose to invest it or I can bustle about and then realize that I spent it in all the wrong places (in vain). I pray that I never find myself looking back only to realize that I allowed our family to squander the time that we had.
What guidelines do you put in your family (or teach your families) to help protect and preserve their time?
Orange is excited to have Billy Phenix, campus pastor of Buckhead Church, as a featured writer this month on the Orange Leaders' blog. Billy was on the initial team that launched this first, off-site campus of North Point Ministries in 2001. In this role, Billy leads the staff of Buckhead Church and oversees all aspects of its operations. Previous to his role as campus pastor, he served in a variety of areas in NPM, including singles, students, and children's ministries as well as Starting Point.
Prior to joining NPM in 2000, Billy worked in full-time student ministry and as a corporate architect for Chick-fil-A, Inc. Billy is an Atlanta native, Georgia Tech grad, and currently lives in East Cobb with his wife, Joy, and their children, Ellie and Josh.
Connect with Billy at www.BuckheadChurch.org, or on Twitter, @billyphenix.
Follow Us
Stay connected to us and be the first to know about exclusive deals and upcoming events.