Presentation Zen Book Study, Week 2
Get creative. This week we'll look at chapters two and three that explore the art of preparation. A great presentation is more than gathering facts and data—it's transforming that information into a presentation that assembles a unique end-product that stimulates the entire mind. Discover Your Inner Child Have you ever watched children at play? Whether […]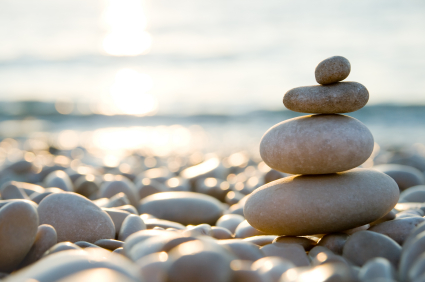 Get creative.
This week we'll look at chapters two and three that explore the art of preparation. A great presentation is more than gathering facts and data—it's transforming that information into a presentation that assembles a unique end-product that stimulates the entire mind.
Discover Your Inner Child
Have you ever watched children at play? Whether they're experimenting, drawing, building, or playing make-believe, they can "play" for hours. They don't over-think or self-censor; their uninhibited freedom of exploration allows them to be creative in a way that as adults, we tend to stifle and limit. We're all creative; we just need to be okay with ourselves when we fail sometimes. Failure is necessary. So as you prepare to present, cast your creativity to the wind. Imagine. Be still. Become passionate. Ignite enthusiasm.
As you prepare your presentations, keep these three words constantly in your mind: simplicity, clarity, brevity.
Unplug
We've become so dependent on our technology that it often becomes difficult to even conceive ideas for a presentation without the assistance of the latest software or gadget. Time to go back to the drawing board—literally.
Get out the whiteboard, colored markers, sticky notes, and yellow legal pads. Or, if you really want to discover your inner child, maybe some chalk for the sidewalk or a large stick to draw in the sand. Sketch out and write down your ideas; nothing is off limits. Create a clear visual image to discover how your presentation's content can look and flow.
Two Key Questions
Consider your audience: What is the take-away from your presentation? You need to keep these two questions in mind as you prepare:
1.  What's your point?
2.  Why does it matter?
If you want your audience to remember only one thing, what do you want it to be? When you prepare well, you'll be able to tell your story in a clear and concise presentation. Then consider slides and other multimedia that will support and magnify your content's important points.
Think On This
Consider an upcoming presentation: What is the one thing you want your audience to take away with them when they leave? What information would be better placed in a handout that your audience could take with them? How could time spent in solitude help you as you prepare for your next presentation?
Follow Us
Stay connected to us and be the first to know about exclusive deals and upcoming events.